2021 Circularity & ESG Report
Sustainability is still a buzz word right now. But with Environmental, Social & Governance (ESG) reports becoming a requirement for publicly traded companies, sustainability is fast becoming a pillar in business operations.
Data detailing recycling and emission savings from your IT Asset Disposition (ITAD) program can become a cornerstone for future sustainability reporting.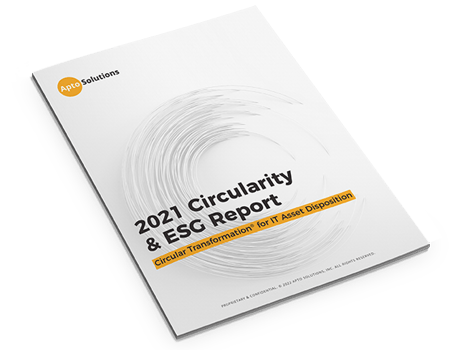 Are you ready to make operational changes to increase transparency and make a circular economy a reality?
Let's take your reporting to the next level!
Our team is at the frontline of the circular movement and we have the tools in place to propel your reporting goals forward.
This year's report is an evolution from our 2020 pilot program that focused on traceability and tracking. 2021's report incorporates our vision on ESG reporting to create an open or closed-loop circular system for e-waste.
Reach out to us today to learn how Circular Transformation® can help create a system that is both beneficial to the planet and profitable for your businesses in the future.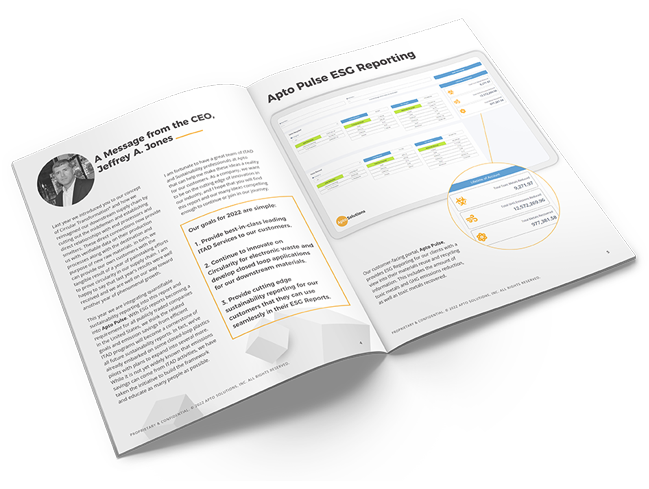 Schedule time for a personalized review