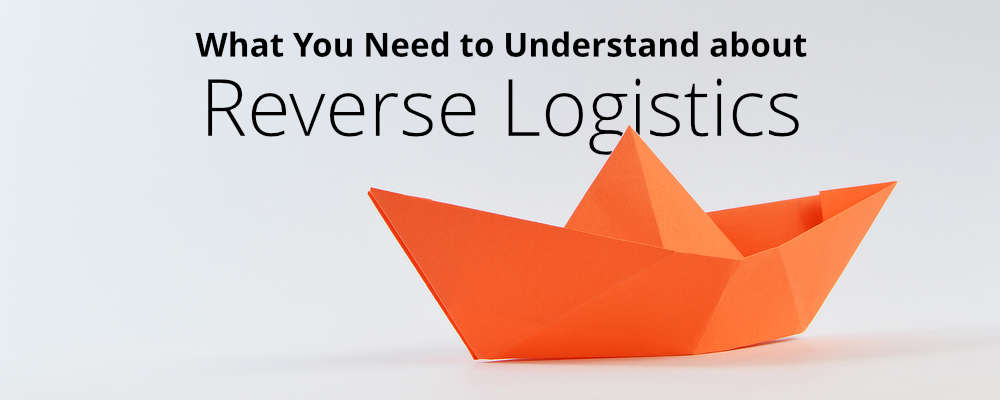 If you're like most IT leaders, your life revolves around numbers: response SLAs, Uptime, Performance, Utilization. So when I ask you about reverse logistics, first let me give you an eye-popping number – $200,000,000,000 – Two Hundred Billion Dollars in returns annually. That's the annual value of product returns as estimated by the Reverse Logistics Association. It's also about 1.1% of the entire GDP of the USA. That's a lot of value that you're missing out on by ignoring reverse logistics, but just in case that wasn't enough, here are a few more you might have considered, but not yet acted on.
Tie Yourself to Value by Staying Customer-focused
Most IT Leaders want to shake IT's traditional position as a cost center. What better way than providing value where customers need it the most?
Nearly every company that I am most loyal to has two things in common: I have needed to contact their customer support team, and I've been blown away by how valued they make me feel.
When a customer wants to return something – that's a make or break moment for the company. If you can help by making it easy to return the product, it can provide the customer an immediate good feeling that may even increase their loyalty for the future.
Reduce or Eliminate e-Waste to Meet Sustainability Goals
This should be obvious. If your company has an environmental performance target, reverse logistics can help you meet them by reclaiming valuable materials and reusing them in manufacturing.
By planning for the end from the beginning, you can stay ahead of the problem, and give customers an easy way to return the product to you. Most of the big wireless carriers and computer manufacturers already do this with trade-in and upgrade incentives, but this shouldn't be limited to B2C businesses. It can work with electronic waste of all kinds from wireless access points and 1U servers to massive, dedicated database systems and storage arrays.
This should also be obvious, but if you can help your boss meet his goals, you'll become indispensable to them. While you may not personally own your company sustainability numbers, helping your CIO or CEO reach them can set you up for a big returned favor when you need it down the road.
Gain Insight for your Product Teams
You can easily see what how your product behaves on initial release. You may even do some initial testing to ensure that it performs under stress. Of course, these tests are limited by their very nature, and the real world exposes it to a variety of scenarios that cannot possibly be tested in a controlled facility.
That's where reverse logistics can help your product team make better decisions.
By capturing returned and end of life devices, you can record any damage, malfunctions or anomalous events that effect the performance or longevity of the product. You can also do more interesting things like compare the manufacturing quality of different plants by comparing the serial numbers of devices and correlating those with the rate of failure.
Expand your Tech and your Influence
Look, if you're like me, you're a techy at heart. If I can bring in a technology that further automates or filters what I'm doing – I'm in. Reverse logistics provides tons of options for cool tech; both hardware and software. Hardware tools like RFID and Geo-based tracking or tools keep technology secure in transit. And software can display the realtime updates on product movements, let you drill down into the specifics of a single device, or draw broad conclusions based on aggregate data. Technology drives all of the best advancements in the reverse logistics space.
Even more than that, by expanding into the technology behind the logistics, you can have even more influence in your organization.
Reverse Logistics Improves the Whole Lifecycle
Reverse Logistics provides a number of opportunities to recapture value at the end of the supply chain that would otherwise be lost. By spending a little more time at the end of the lifecycle, you can improve the entire process.
---