Guide: Your 7 Steps for ITAD and Cloud Migration
More and more organizations are choosing to migrate to the cloud and taking advantage of the significant cost savings, security, and flexibility it can afford.
This guide will walk you through:
Seven key steps, including how to select the right provider

How to establish assets to retire and what services are required

How Apto delivered success in record time for a leading gaming company migrating to the cloud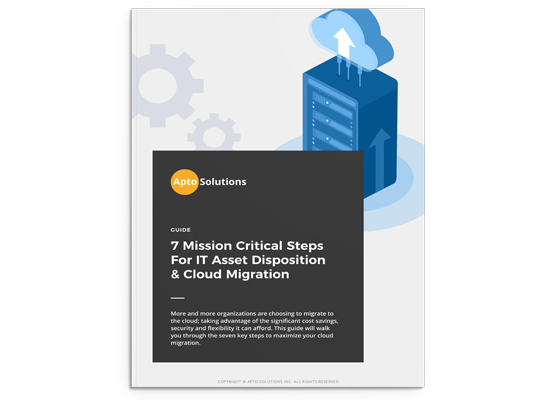 With so much focus on data migration, it can be easy to underestimate the most critical part of the process: decommissioning existing infrastructure. We created this guide to show the integral steps of how to structure your program and why IT Asset Disposition really matters.
Download this 7-step guide to learn more about how Apto Solutions can help maximize your cloud migration.
Sustainability pioneers. Thought leaders. Outcome-driven innovators.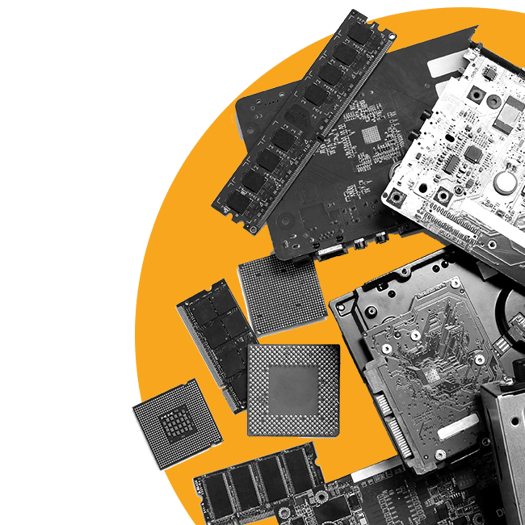 Since 2001, we've been innovating the ITAD industry. Lately, we've been pushing the boundaries to help you achieve your enterprise sustainability goals. We call it Circular Transformation.
Recognized at The World Economic Forum in Davos for industry leadership in the circular economy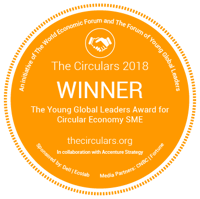 Apto Solutions is Sustainable
We support Corporate Social Responsibility (CSR) goals and work to reduce landfill and incineration waste. The World Economic Forum recognized Apto in Davos for our industry leadership in the circular economy.
Apto Solutions is Secure
A data leak is a devastating blow to any organization. That's why data security is our top priority. We use the highest level of data-sanitation security measures. We are committed to protecting your reputation.
Apto Solutions is Transparent
We understand the unique requirements intended to ensure security and accountability. That's why we created Apto Pulse. With Apto Pulse, you can follow the asset disposition every step of the way.