Your Guide to Data Security Best Practices for Hardware Disposition
Following compliance regulations and understanding e-waste laws that define how your IT equipment is disposed of can make the difference between keeping your assets secure or revealing sensitive information.
Working with a trusted IT Asset Disposition (ITAD) partner makes all the difference!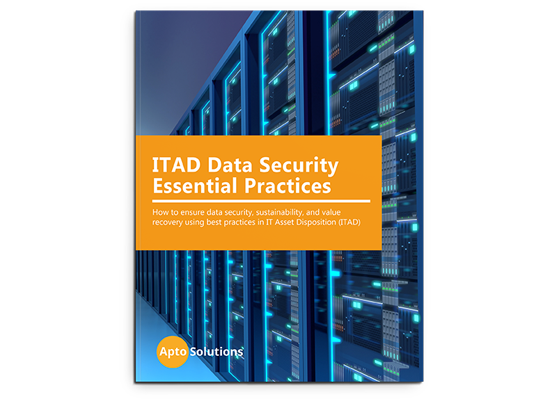 Learn why proper data destruction is the cornerstone of asset protection.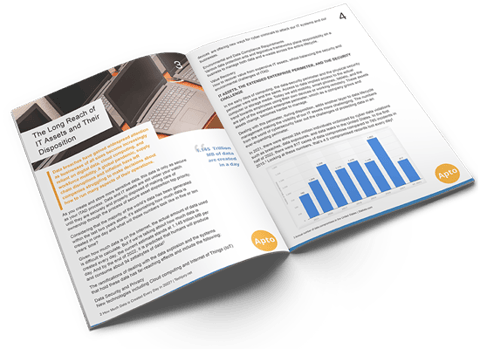 Ensure data security, sustainability, and maximize value recovery with the right ITAD partner.
Protect your expanding enterprise perimeter and corporate reputation

Understand industry ceritifications and laws governing e-waste

Learn why secure chain of custody is a critical disposition success factor


Identify correct equipment value to maximize value recovery
Sustainability pioneers. Thought leaders. Outcome-driven innovators.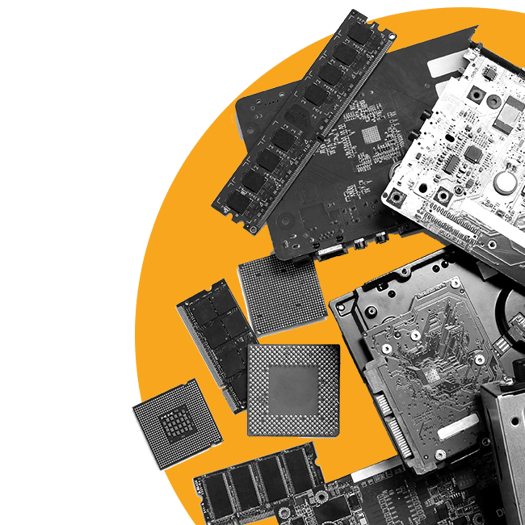 Renowned for our technical and remarking expertise, and leadership in the circular economy, Apto has been continuously featured in Gartner's ITAD Market Guide for providers with global capabilities and recognized at The World Economic Forum in Davos for our contributions to sustainable business practices.
Recognized at The World Economic Forum in Davos for industry leadership in the circular economy.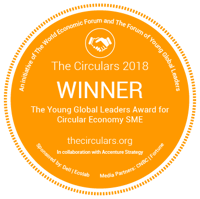 Apto Solutions is Sustainable
We support Corporate Social Responsibility (CSR) goals and work to reduce landfill and incineration waste. The World Economic Forum recognized Apto in Davos for our industry leadership in the circular economy.
Apto Solutions is Secure
A data leak is a devastating blow to any organization. That's why data security is our top priority. We use the highest level of data-sanitation security measures. We are committed to protecting your reputation.
Apto Solutions is Transparent
We understand the unique requirements intended to ensure security and accountability. That's why we created Apto Pulse. With Apto Pulse, you can follow the asset disposition every step of the way.