Certified Protection in the Digital Domain
---
We are committed to ethical business practices and compliance with the most stringent, reputable security standards in the industry. All of our facilities are e-Stewards certified, recognized as the highest standard for IT Asset Disposition.
A Failsafe Solutions Framework
---
Apto is an industry leader in disposition and acquisition services. We understand the complexities of the lifecycle of your IT assets. We can help you get a handle on your IT asset lifecycle and help you avoid the risk of not having an end-to-end solution.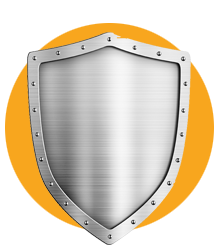 Secure
The average cost of a data breach is almost $4 million. Aside from costs, a data breach can damage your company's reputation. That's why data security is our number 1 priority. All of our facilities are qualified under the most stringent certifications and use the highest level of data sanitation security measures. We are committed to protecting your company's reputation.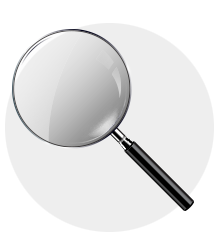 Transparent
Apto helps take the mystery out of the ITAD process while ensuring security. We have and always will operate with full transparency providing a window into the ITAD process to ensure security and accountability. With Apto Pulse, you can follow the asset disposition at every step of the way.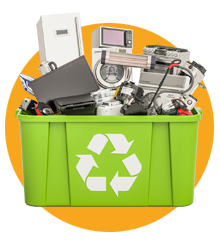 Sustainable
We support your corporate social responsibility goals and work together to reduce landfill and incineration waste.
The World Economic Forum recognized Apto in Davos for our industry leadership in the circular economy.

Learn Circular Transformation™ and Apto Solutions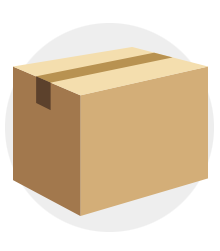 On-Site Packing and Logistics
For greater security, we offer on-site packing and destruction services. We secure your resources using weather-proof, lockable storage bins, security tags to prevent theft, and serial number assignment for chain-of-custody control.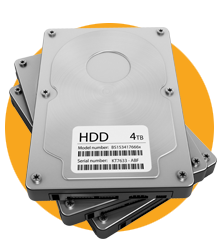 Data Sanitization and Hard-Drive Destruction
We certify to the highest standards and any specialized certifications that you request for sanitation and destruction services. Your privacy and security are always our top priority.

Learn more about our certifications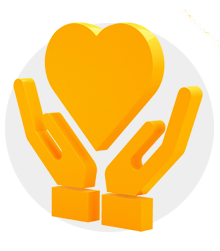 Charity and Employee Support Programs
For high tech companies who wish to make charitable donations or provide hardware to employees, we have services to ensure proper data cleansing so you can give with peace of mind.
Apto Pulse, Your Gateway to the ITAD Process
Apto Pulse's robust reporting and accountability tools reduce time and headaches while providing a window into your entire asset disposition process. Gartner recognizes Apto Pulse as a major differentiator in the ITAD industry. We provide Apto Pulse in every service agreement, which includes:
Full visibility into asset details

Real-time access

Data sanitization logs and certificates

Recycling certificates

Processing status by job

Business Review Data and Dashboards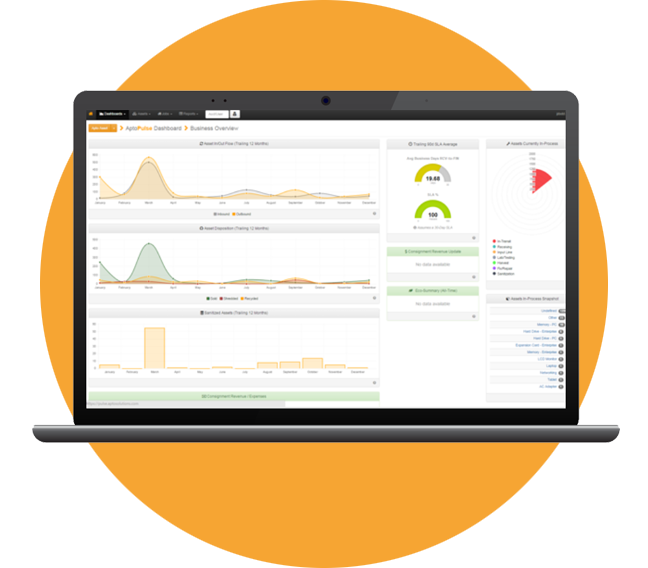 "An often overlooked but important part of service delivery – the customer portal and asset tracking system — is one of Apto's strengths."
– Gartner Market Guide for IT Asset Disposition, July 2018
Explore Our Core ITAD Services
---
Apto has proudly been serving our customers for 20 years, offering a wide range of services. If you don't see what you need, don't worry. We offer customized solutions for almost every situation. Speak to an ITAD expert.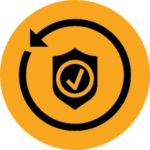 Value Recovery Services
Generate the maximum funds for decommissioned or idle equipment.
Proficiency in Data Center, Workplace, and Mobile

Multi-channel: Wholesale, VAR, 3PM, Ecommerce

Sales process which balances value and velocity

Control of market information, perception, and behavior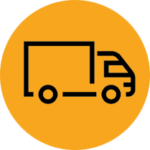 Field Services
Apto tightly controls the chain-of-custody of your assets.
Proficient in Data Center and Office Environments

Deployment resources for data sanitization and asset removal

Expertise in the coordination of global ITAD projects

Range of transport options and security protocols to meet any level of data risk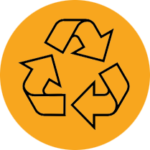 Recycling Services
E-Steward certified partner dedicated to responsible and ethical recycling.
Zero electronic waste in landfills

Closed-loop recycling services available

Fully audited downstream processing partners

Sustainability reporting
Why Apto is the Right Choice for Big Tech Asset Disposition
---
Apto has a dependable record of security in ITAD leadership, execution, and client satisfaction. For almost 20 years, we've helped Fortune 100 companies manage data and hardware, and face environmental and financial risks associated with technology change. We're here to help you too. Talk to us about your needs.
A Solution for Every Case
ITAD shouldn't be an afterthought. Here are a few examples of how we can help you get a handle on your IT Management Lifecycle.

Internal and Workforce IT Hardware Refreshes
Thinking about upgrading your workplace IT hardware?
Apto can provide you with a comprehensive valuation and proposal for your current IT Assets to help with your refresh timing decisions and services tailored to data centers, offices, or work-from-home environments.

Data Center Refresh
Refreshing your Datacenter assets?
Apto's core competency in Data Center hardware can help your organization efficiently perform on-site data erasure, decommissioning, and reverser logistics for the retired servers, storage, and networking equipment. Check out our Data Center Residual Value infographic and guide to ITAD Data Security Essential Practices to see how we can help you.

Customer Take-Back
Are you an Original Equipment Manufacturer, Value Added Reseller, Distributor or Managed Service Provider? If so, contact us to learn more about our customer take-back and trade-in programs.
Apto has worked over 13 years of experience in providing your customers with seamless take-back programs for their current IT assets so you can deploy new hardware and provide a complete solution. We take their worry away for data security and environmental responsibility with our eStewards certified process for IT Asset Disposition.

Cloud Migrations
Ready to move away from the traditional, costly lifecycle of on-premises hardware, software, and services?
Apto's project management team ensures your legacy equipment is securely sanitized, tracked, and disposed.
Sustainable and Responsible
---
Apto is committed to the safe, ethical, and responsible recycling, refurbishment, or disposal of digital waste. From adherence to e-Stewards standards at every facility to our leadership in the circular economy, recognized at The World Economic Forum in Davos, our Circular TransformationTM process ensures your assets won't end up in a landfill.
Talk To Us About Safe Stewardship of Your Assets