Our Accountability Advantage
We are committed to ethical business practices and compliance with the industry's most stringent, reputable security standards. All of our facilities are e-Stewards certified, recognized as the highest standard for IT Asset Disposition.
e-Stewards
since 2015
e-Stewards is the highest e-waste recycling certification in the world. Less than 6% of ITAD companies receive this certification. All three of our Apto facilities are e-Stewards certified.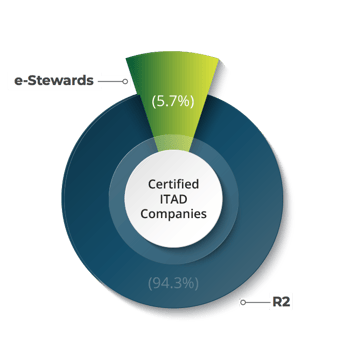 Only 5.7% of ITAD companies are e-Stewards certified.
Benefits of e-Stewards certification:
The only recycling standard with endorsements from Greenpeace, The Sierra Club, and the Natural Resource Defense Council

Most rigorous requirements for data destruction and chain of custody

Legal compliance with all laws, including the Basel Convention

No sweatshop, child, and prison labor allowed in the supply chain

Full visibility of hazardous waste through the downstream supply chain

Incorporates multiple global standards like NAID AAA

Major corporations and cities such as LG, Samsung, Alcoa, Bank of America, San Francisco, and Seattle, as well as environmental groups endorse only e-Stewards certification

Takes into consideration the impacts of the entire life cycle of products and wastes on the environment, human health, social and other aspects, including for example climate impacted, legacy toxics, impacts on consumers, and end of life residual impacts.
R2
eWaste Recycling Certification
The R2 certificate distinguishes Apto Solutions as a worthy and reliable ITAD partner. We maintain dual certifications at Apto's Atlanta HQ with R2 and e-Stewards to allow for maximum flexibility with contractual requirements. R2 guarantees that Apto Solutions:
Follows safe, sustainable and responsible recycling practices

Meets the highest possible standards in data sanitization and facilities security
Not sure what the difference is between e-Stewards and R2? Learn the differences here: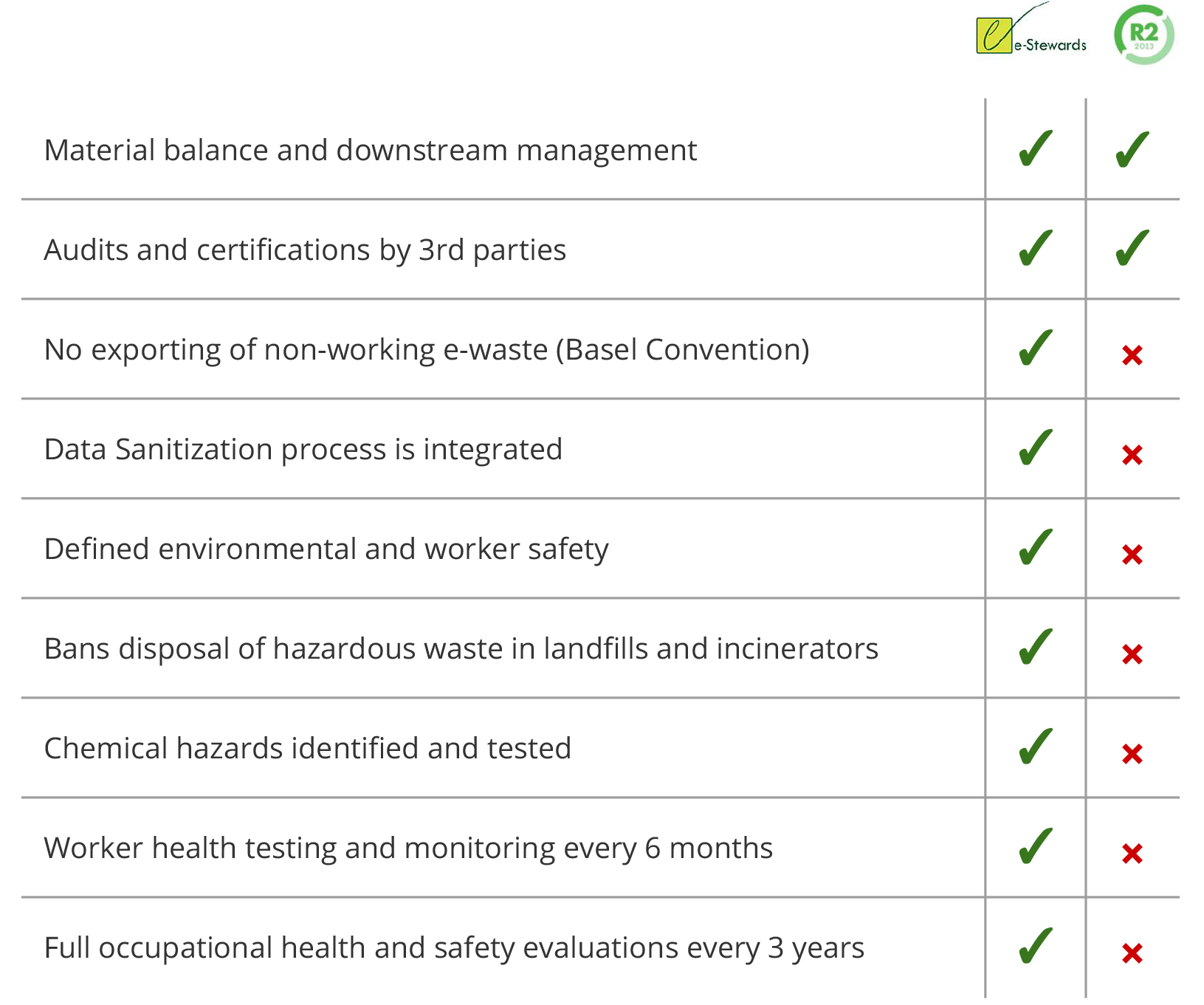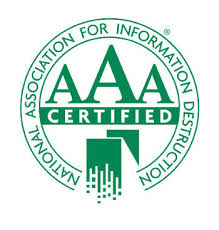 NAID AAA
The National Association for Information Destruction (NAID) first formed as a non-profit in 1994. Aiming to promote the information destruction industry and the safe and secure destruction of information, NAID established a strong code of ethics that requires all member companies to deal fairly and honestly with their customers.
The highest data destruction standard for ITAD companies

Provides full verification to all data protection law and regulations

Surprise audits by accredited security professionals help keep us accountable

NAID AAA requires full background checks and screening for all team members