Promoting Reuse while Helping Recoup
Your Technology Investment
ITAD is more than recycling eWaste.
A good sustainability plan should include the resell of tested, working IT assets and parts.

Proficiency across your entire IT Asset Portfolio

Workplace
Desktops
Notebooks
Peripherals
Parts

Mobile
Mobile Phones
Tablets
Accessories
Parts

Data Center Infrastructure
Servers
Storage Systems
Networking
Parts and Peripherals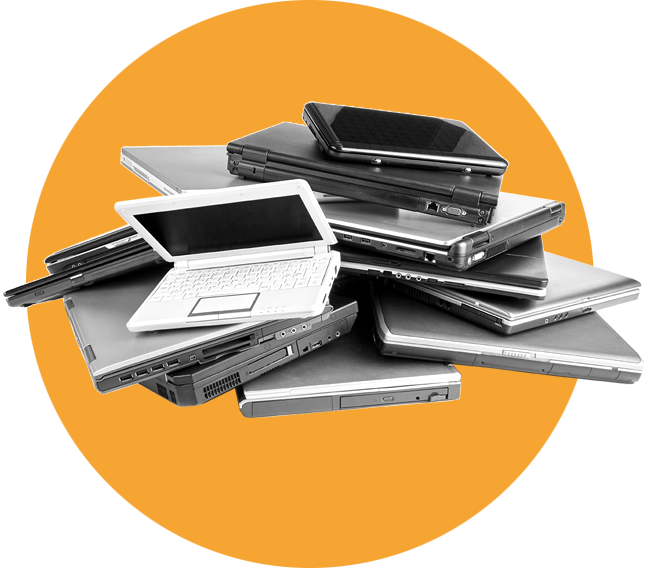 We implement a customized value recovery plan for your IT assets
Engaging with the right type of hardware buyers to balance value and velocity.
Global and Domestic Resellers

Value-Added Resellers

3rd Party Maintenance

Ecommerce

Direct B2B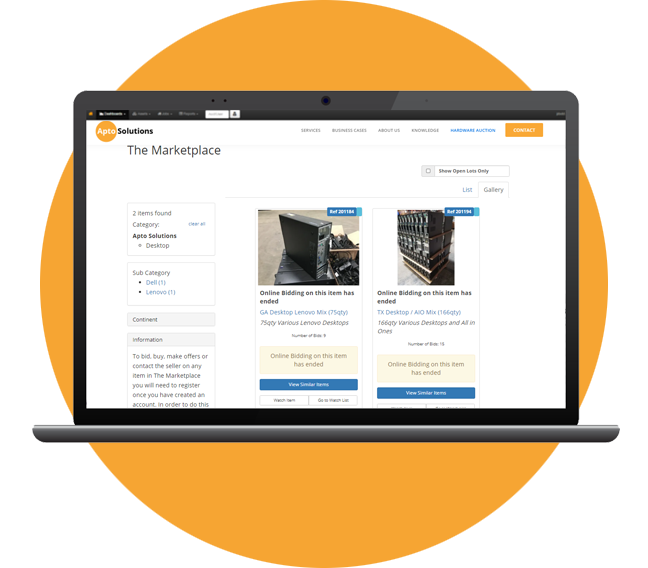 The Apto Marketplace
In 2020 we launched the Apto Marketplace, weekly timed webcast auctions allowing the worldwide secondary market to watch and bid on your assets. Be assured that your retired assets are sold at true market values.
Check out our listings here.
Reserve pricing set based on recent selling history

Overtime bidding rules to dissuade last second bids

Up to 50% more value recovered vs. traditional remarketing

Full transparency for our clients
Learn More
Didn't find what you're looking for? Let us know. With 20 years in the business, we've helped many companies like yours successfully and securely dispose of their IT assets. We're happy to jump on a call and talk about your specific needs. If we can't help you, we can point you in the right direction.