Moving to the Cloud? Don't let disposal be an afterthought.
---
Ready to move away from the traditional, costly lifecycle of on-premises hardware, software, and services?
Depend on Apto's project management team to ensure your legacy equipment is properly sanitized, tracked, and disposed.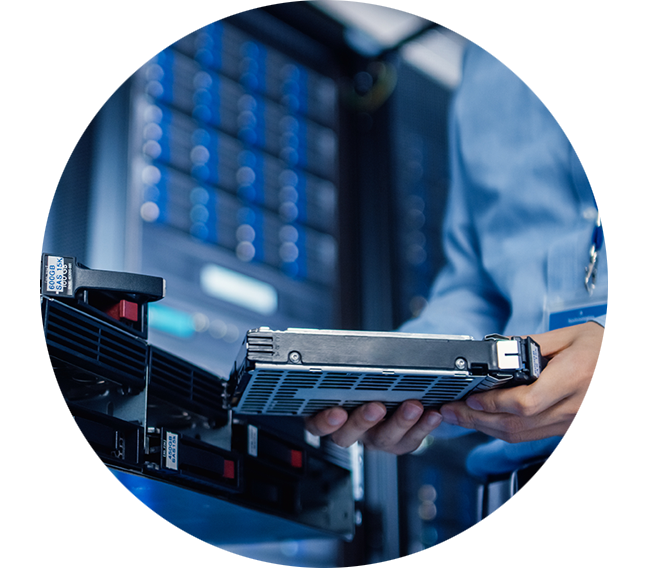 What about your existing hardware?
Apto professionals will evaluate your assets and provide you with a detailed valuation and project plan.
After successful data migration of your cloud service, Apto will deploy their seasoned team of technicians to your data center site(s) for the following:
Data Destruction

Asset Inventory

Removal

Logistics to one of our certified facilities
Once complete, your assets will be ready for sale or properly recycled in accordance with the highest standards in the industry.
Learn More about Cloud Migration
---
Apto's cloud migration services assist in moving your data, applications, and other sensitive digital documents from your on-site servers to a cloud computing environment. This allows organizations to cut costs, free up server space, and reduce hardware maintenance.
Cloud Migration & ITAD Explainer Video
Get in Touch
Didn't find what you're looking for? Let us know. With 20 years in the business, we've helped many companies like yours successfully and securely dispose of their IT assets. Contact us for a free consultation on how you can optimize the best asset disposition plan for your cloud migration.