Leadership Team
---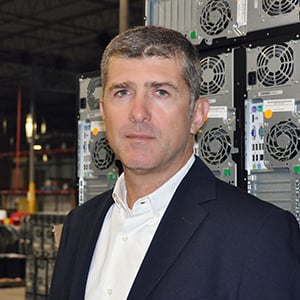 Jeffrey Jones
Chief Executive Officer
Jeff Jones is the CEO of Apto Solutions, a passionate advocate for the adoption of circular economic strategies within the US and for business's ability to positively transform our world and environment for the better. Working with a dedicated team, his mission is not only to partner with the world's biggest companies to safely eliminate e-waste but to carve a path that others can follow in pursuit of active change.
Over a span of 20 years, Jones has grown Apto into one of the most innovative and celebrated leaders in ITAD - certified by e-Stewards, NAID AAA, and others while also working with some of the biggest names in tech, finance, and even OEMs. His vision of a world without waste has resulted in a unique model that reduces middlemen in the process of asset disposition, and a signature platform for tracking and eventually turning e-waste into opportunities for reuse and recycling.
When not developing e-waste solutions, Jones is an avid trail runner and cyclist, as well as a serial entrepreneur with a focus on new innovations in data security.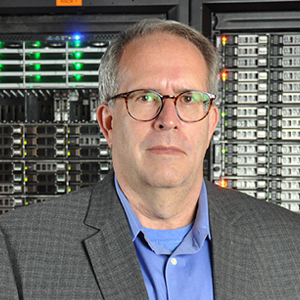 Chris Giles
CHIEF FINANCIAL OFFICER
Chris joined the Apto team as Chief Financial Officer in September 2017. In his position, he is responsible for the overall financial strategy and direction of the Company. Chris brings to the table significant experience as CFO for closely-held, private equity financed entrepreneurial businesses in the electronics, distribution and manufacturing sectors. His focus on automation, efficiency and financial data transformation results in providing management with superior information on a timely basis.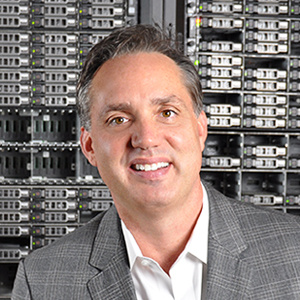 Tim Farrow
CHIEF OPERATING OFFICER
As Chief Operating Officer at Apto, Tim is responsible for the daily operations of the company. His experience and leadership are focused on aligning departments, improving processes, driving profitable growth, and delivering outstanding client service. Tim is passionate about helping companies become more sustainable while mitigating data, environmental, and financial risk.
Prior to joining Apto in 2008, Tim was VP of Sales Operations and Finance at Newell Rubbermaid, where he was a successful leader of a strategic account division. Tim is a graduate of the Terry College at the University of Georgia with a BBA in Finance.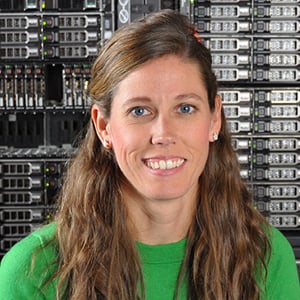 Caroline Allman
CHIEF COMPLIANCE & SUSTAINABILITY OFFICER
Caroline Allman is the Chief Compliance & Sustainability Officer, the principal steward of Apto Solutions' circular transformation program, leading implementation across various clients and facilities. Through her efforts, Apto has successfully helped countless companies radically alter their approach to e-waste, creating a wave of positive environmental impact that she hopes will be felt for generations to come.
Leveraging deep knowledge of the latest developments in the industry, Allman leads maintenance of Apto's certifications across its three major facilities and, in particular, was integral to its e-Stewards certification - the ITAD industry's highest standard. This included mobilizing both executives and ops leadership, ensuring their adherence to the strictest protocols, and inspiring them to embrace and adopt Apto's mission. For Allman, her work is the culmination of a lifelong belief in wildlife conservation as well as a passion for local and global environmental issues -- recycling, reducing GHGs, water conservation, and more.
When not working with the Apto team, Allman can often be found gardening, enjoying collegiate sports, or (when stadiums open to fans again) attending Atlanta Braves games.
Fred Reynaud
CHIEF REVENUE OFFICER
As the Chief Revenue Officer at Apto, Fred is responsible for developing the growth strategies and revenue generation processes required to scale the business. Along with driving alignment between sales, operations, marketing, and finance, he monitors and streamlines activities across the revenue cycle from customer acquisition, initial engagement, and onto success. In a career spanning 30 years, Fred has assembled and developed high-performing sales and service groups, dedicated channel partnerships, and strategy teams at large OEMs (Original Equipment Manufacturers) and ISVs (Independent Software Vendors).
When he's not helping clients realize their ITAD sustainability goals, Fred enjoys spending time with his family, watching SEC football, boating, and hiking.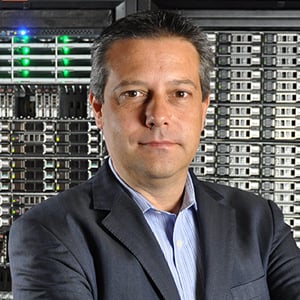 Chris Re
Sr. Vice President OF BUSINESS DEVELOPMENT
Chris joined Apto Solutions in 2008 after serving as a Director for Tweeter Home Entertainment, a specialty electronics retailer with over 120 stores. At Apto, Chris provides senior-level Business Development expertise and helps some of the biggest companies in entertainment, banking, tech, and social media navigate the complex world of ITAD by maximizing the values of their enterprise portfolios, mitigating risk, and meeting or exceeding compliance standards.
Chris also leads Apto's Bankruptcy practice and has acted as Lead Sales Agent for numerous Chapter 11 and 7 trustees in the Section 363 sale process within the Federal Bankruptcy Court system. Chris currently serves as a Corporate Representative (30B6) in several ongoing high-profile antitrust litigation proceedings in the United States Federal Court System. Chris graduated from Johnson and Wales University in Rhode Island with a Bachelor's in Business Management.
Our Mission and Core Values
To lead the IT Asset Disposition industry by accelerating sustainable practices and mitigating
disposal risk while providing best-in-class service.
HONESTY AND INTEGRITY
We value honesty and integrity in all dealings from employees to our customers.
RESPECT FOR ALL TEAM MEMBERS
We encourage including and believe that individuals who are treated with respect respond by giving their best efforts.
ENCOURAGE INNOVATIVE IDEAS
We commit to approaching business challenges with enthusiasm and optimism to continuously improve
how we support our clients.
CUSTOMER-DRIVEN EXCELLENCE
We put the needs of the client first and strive to provide superior service by adapting to changing business needs
with responsiveness and a commitment to always delivering outstanding results.