Conveniently Located to Serve the Entire U.S.
US-based with global partnerships that serve over 170 countries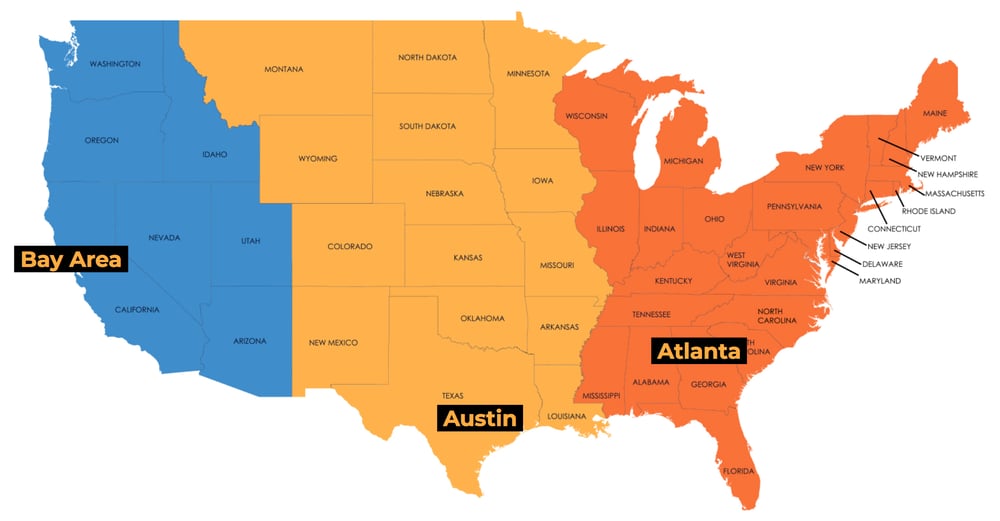 Atlanta is one of the top 5 inbound logistics cities in the U.S. With the world's busiest airport, Hartsfield-Jackson Airport, this makes Atlanta a major cargo transportation center. As one of the few American cities served by three major interstate highways - I20, I75, and I85 - Atlanta is a natural hub for trucking. According to Logistics List, Atlanta is home to more than 75 Class A scheduled motor carriers, as well as more than 2,000 commodity carriers, contract haulers, and irregular intrastate route carriers. Atlanta also remains a major rail transportation center. The metro area's many intermodal depots facilitate the easy interchange of freight from one mode to another.
Austin
Austin is the logistics heart of Texas, central to Houston, Dallas and San Antonio, and also one of the top 5 US tech hubs.