Conveniently Located to Serve the Entire U.S.
Our US-based ITAD services include global partnerships serving over 170 countries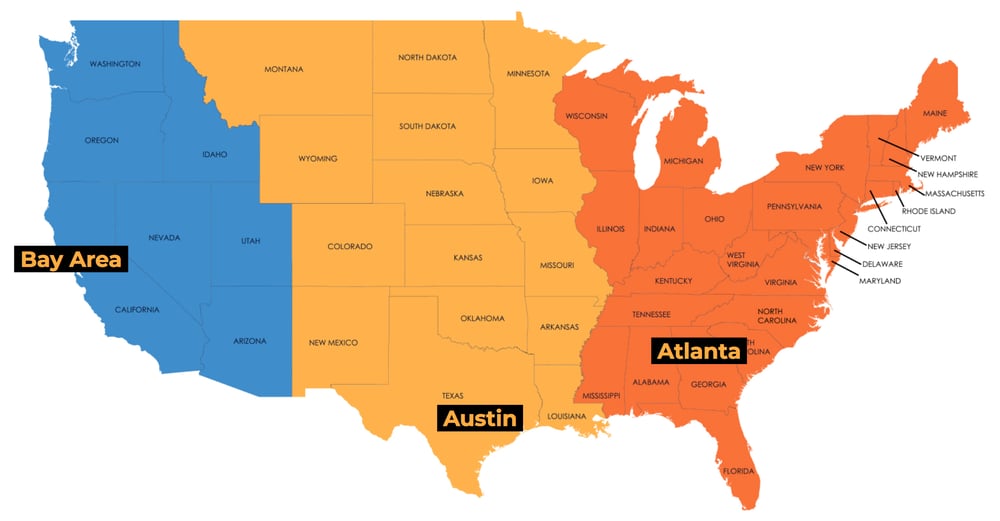 Atlanta, Georgia
Atlanta is one of the top five inbound logistics cities in the U.S. With the world's busiest airport, Hartsfield-Jackson Airport,
this makes Atlanta a major cargo transportation center. As one of the few American cities served by three major interstate highways - I20, I75, and I85 - Atlanta is a natural hub for trucking.
Austin, Texas
Austin is not only the state capitol, but also the logistics heart of Texas, central to Houston, Dallas and San Antonio.
As Austin's skyline expands, the city continues to solidify its standing as one of the top five tech hubs in the Untited States.