Your #1 priority is our #1 priority.
---
A data leak is a devastating blow to any organization. That's why data security is our top priority. We use the highest level of data-sanitation security measures. We are committed to protecting your reputation.
Where is your data located?
---
With advancement of technology comes new challenges with data destruction. Data storage media is becoming smaller and more common throughout various device types. Our ISO 9001 and NAID AAA certifications establish a solid foundation for training and quality control.

Permanent
Also called non-volatile data storage
Data is recoverable even when disconnected from power source
Magnetic storage: hard disk drives (HDD), magnetic tapes, floppy disks
Flash storage: solid state drives (SSD), USB flash drives, SD Cards
Optical storage CD, DVD, BlueRay Disks
Paper Documents

Temporary
Also called volatile data storage
Data disappears after disconnected from power source
No data erasure needed
Random Access Memory (RAM)
Cache Memory - Usually embedded in CPU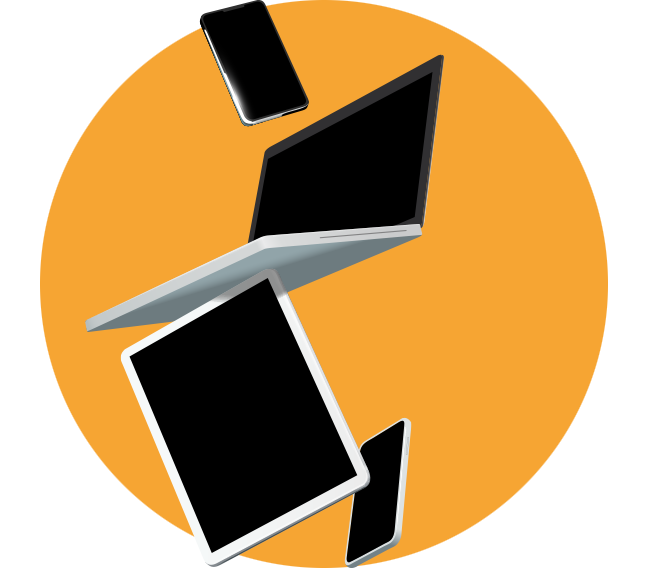 Types of IT Equipment which contain permanent data storage
Mobile Phones

Tablets

Personal Computers

Servers

Networking

Printers and Copiers

Storage Arrays

Various IoT devices




Data erasure software erases to 25+ standards and provides tamper-proof reports to meet security and regulatory compliance requirements.
Data erasure software has been tested, certified, approved and recommended by 15+ governing bodies around the world.
Non-intrusive, data center erasure services using custom designed erasure appliances and enterprise data erasure software for complete destruction of data from loose hard drives, storage arrays and entire storage frames.
Adisa certified for NIST800-88R1 purge using cryptographic erasure, block erase, and block overwrite.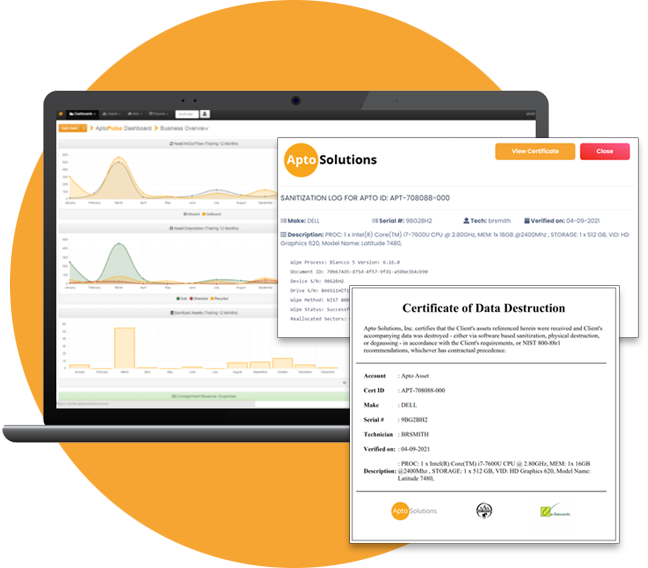 Evidence of Data Erasure through Apto Pulse
Apto Pulse's robust reporting and accountability tools provide a window into your entire asset disposition process, while also providing the evidence you need to show data sanitization logs and certificates of destruction. Gartner recognizes Apto Pulse as a major differentiator in the ITAD industry. We provide Apto Pulse in every service agreement, which includes:
Full visibility into asset details

Real-time access

Data sanitization logs and certificates

Recycling certificates

Processing status by job

Business Review Data and Dashboards
Learn More
Didn't find what you're looking for? Let us know. With 20 years in the business, we've helped many companies like yours successfully and securely dispose of their IT assets. We're happy to jump on a call and talk about your specific needs. If we can't help you, we can point you in the right direction.