Distressed Assets Work References
---
Chapter 7 Liquidations

Axiant, LLC (Debt Collection Law Firm)
Engaged by a Delaware Chapter 7 Trustee
Data Recovery:
Recovered assets containing critical data from 8 office locations and 1 data center via secure GPS transport

Multi Step process to document procedures for the Trustee and US Bankruptcy Court in High Profile Case containing millions of customer credit files

Procedures and practices approved by Court as well as over 10 parties in mediation regarding electronic Data

Fully restored mission critical assets to full operation for secure online access to both the Trustee and his Counsel

Successfully extracted millions of individual case files to appropriate parties through Court Supervised procedure
Asset Remarketing:
Recovered assets in 9 locations in 9 states helping save Administrative expenses incurred by the Estate

Furniture, IT Equipment, Supplies, etc

Rockville MD location over 100K square foot office building recovered within 5 days

Will remarket all Data Center equipment upon the Court's order to destruct all data via DOD wipe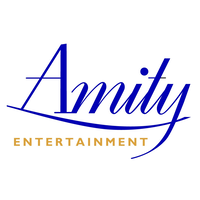 Amity Entertainment (Feature Film Distribution Company)
Engaged by a Delaware Chapter 7 Trustee
Data Recovery:
Recovered assets containing Company Electronic Data from Storage Units and offices

Gained access to all devices in Apto's Lab environment

Recreated all Operating Platforms (Exchange, Financials)

Created Secure Online Data-room access for interested parties

Provided Due Diligence Documents from the restoration of the electronic data for potential bidders of the debtors libraries

Provided contracts and agreements to the Trustee and his Counsel regarding the ownership of over 100 titles
Asset Remarketing:
Successfully sold film library bringing in $600K to the BK Estate

Strategically contacted over 35 potential bidders

Secured Films in a half a dozen sites globally containing original film and sound products

Instrumental in developing strategy to exit existing contracts with Film Companies with interests in the Library to further drive the price of the debtors assets through the US Bankruptcy Court

Instrumental in driving further sales of royalties during the remarketing of the debtors assets
Crowne Closets (Closet Manufacturer)
Engaged by a Delaware Chapter 7 Trustee
Remarketing Efforts:
Strategically remarketed the debtors assets which included specialized wood manufacturing equipment in a distressed market

Identified and secured a overseas buyer (Italy) to become a Stalking Horse bidder

Provided Project Management services to oversee a timely, clean, and safe recovery of the debtors assets from a leased building in Las Vegas Nevada

Successfully marketed over twelve of the debtors vehicles to the debtors landlord in an exchange for both cash and an offset of the debtors administrative claims related to rents due during Bankruptcy proceedings
Viashow (Large Nightclub Located in the Rio Casino – Las Vegas)
Engaged by the Chapter 7 Trustee
Data Recovery Efforts:
Secured all electronic data from the debtors who were not cooperating and not forthright with their information

Recreated all financial systems for the review and investigation of the Trustee's office

Conducted research into the ownership of certain assets at the request of the Trustee

Successfully identified further assets through investigative scrubbing of the debtors electronic data

Provided the US Trustee a secure online portal into the debtor's electronic data currently being hosted by Apto Solutions
Remarketing Efforts:
Extensive historical research due to highly complex film library containing rights to over 147 films. Apto spoke to dozens of parties involved with the films over a 20 year time period to gain a full understanding of the debtors legal rights to certain films

Identified over 20 potential buyers of all or parts of the library

Engaged over 6 parties in negotiations of the film library

Successfully sold the film library to Image Entertainment for $600K

Successfully collected outstanding (2-3 years aged) Accounts Receivable from various parties for over $250K

Continued engagement involves additional Accounts Receivable collections and litigation involving past Material Breach of Contract involving several film titles during the Debtors ongoing operations

Tweeter Opco, LLC (Multi Unit Consumer Electronics Chain-72 Retail Stores)
Engaged by a Delaware Chapter 7 Trustee
Data Recovery:
Fully inventoried debtors Data Center located within the Debtor's headquarters in Canton, MA

Apto Technicians decommissioned the center and identified the mission critical assets

Fully Secure GPS enable transportation of the assets from MA to Apto's Facility in Atlanta GA

Successfully recreated the debtor's Exchange Database, SAP Financial Database, POS System (Tyler Retail Systems) and numerous "Shared drives" on the debtors equipment

Provided Secure Online Hosting portal to the Trustee and his counsel

Worked with the Trustee's office on several ongoing litigations and provided support to various law firms requesting electronic data components such as emails and various documents
Remarketing Efforts:
Conducted Asset Recovery operations at 73 locations in 14 states

Successfully met the 3 day window to retrieve assets from all of the debtors locations

Managed the Supervision of all 73 locations along with Apto's Logistics partners

Successfully transported via secure Transportation services over 53 Tractor Trailers worth of equipment to Apto's facility for processing

Inventoried and processed over 12,000 unique assets

Identified a successful bid for over $1.15 Million in an as-is, where- is sale within 60 days of recovery

Conducted several in place sales at the debtors locations in situations where recovery efforts outweighed the costs of transportation

Worked with the debtor's consignment vendors to either recover their equipment or sell their equipment for them
Shultze Asset Management / Wells Fargo
Served as sales agent for Intellectual Property for secured lenders Shultze Asset Management and Wells Fargo. IP sale included customer list, trademarks, web domains and computer design software.

Homebanc Corporation (Large Mortgage Lender)
Engaged by a Delaware Chapter 7 Trustee
Data Recovery:
Secured Debtor's assets containing electronic data from storage locker

Provided Secure transportation via 2 man Company vehicle from storage locker to Apto Facility

Inventoried all assets and provided summary to the Trustee

Conducted a full restoration of the debtors exchange database, financial systems, and user shared drives

Assisted with research on the debtor's equipment at the request of the Trustee

Conducted a full restoration of Backup tapes in conjunction with ongoing litigation for the Trustee's counsel

Conducted several specific searches against various custodians using specific search terms as warranted by the US bankruptcy court

Provided secure online portal to all interested parties on an ongoing basis for over a year since recovery
Remarketing Efforts:
Processed and wiped numerous pieces of IT equipment (Storage, Networking, etc) for resale

Sold assets through Apto's normal channels for specific categories

Uncovered additional items that had been "loaned out" during Chapter 11 proceedings after researching through email

Recovered items in question and sold through normal channels
Transit TV, LLC/ Transit TV of California, LLC
Apto was engaged by the Chapter 7 Trustee to remarket this entity, a out-of-home media company in a 363 sale
Lecstar Communications
Apto was engaged by the Chapter 7 Trustee to liquidate the network assets, intellectual property (custom software and billing system) and corporate entity in a 363 sale
Design Builders Group
Apto was engaged by the Chapter 7 Trustee to liquidate the fixed and inventory assets of this defunct home theater contractor
Edge2Net
A company that was one of the first to provide dedicated Voice Over IP services on international networks. Apto was engaged by the Chapter 7 Trustee to recover and liquidate equipment in New York, New Jersey, Los Angeles, Seattle, Hong Kong and London.
Hyperfeed Technologies
Hyperfeed was a financial market data consolidator and feed service. Apto worked for the Chapter 7 Trustee to recover and liquidate their extensive data center and IT infrastructure from offices in Chicago, New York and Los Angeles.

Whittard of Chelsea Tea
Served as sales agent for Delaware Chapter 7 Trustee and sold inventory (approximately $250K worth of Tea and related items) and IP from Whittard US locations
Ace Mortgage Holdings / Archer Land Title
Served as recovery agent and liquidator for Chapter 7 Trustee. Performed nationwide recovery of over 60 offices. Recovered all computers, servers and other equipment. Sold office furniture in each location. Performed data recovery services on servers and data sanitization before sale.
Resort of West Palm Beach
Served as liquidator for Chapter 7 Trustee for failed night club. Received a call from the Trustee on Friday that facility must be Removed and sold all electronics and sound equipment and destroyed all alcohol.
Argo Tracker
Served as liquidator for Chapter 7 Trustee. Company produced advanced vehicle tracking systems for construction equipment. Apto recovered and remarketed all fixed assets and inventory.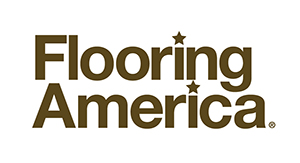 Flooring America
Apto served as liquidator for Chapter 7 Trustee of all remaining fixed assets in Georgia corporate headquarters.
JRA Furniture
Failed importer of patio furniture made in China and sold through private label programs with K-mart, Target, The Home Depot, Lowes, Sears and other large box retailer. Apto was engaged by the Chapter 7 Trustee to liquidate the company's inventory assets in Los Angeles, California.

Capitol Infrastructure d/b/a Connexion Technologies
Apto was retained by the debtors (Mutli- Family Video/Voice/Data Solutions) while under Chapter 11 protection to recover infrastructure comprised of Telecommunications assets located in over 200+ locations across the US. Apto successfully recovered thousands of assets from 200+ location in a two week span in accordance with Federal Bankruptcy orders. Apto has successfully started the re-marketing process of the assets to strategic buyers throughout the secondary marketplace.
World Access, Inc.
Apto was engaged by the creditors of this bankrupt telecommunications "carriers carrier". Our very first deal in 2001, we recovered and remarketed complete telecommunications network sites in New York, new Jersey, Dallas, Chicago, Los Angeles, San Diego, Atlanta, London and Hong Kong.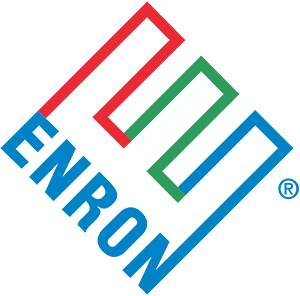 Enron Broadband
Apto was engaged by the Chapter 11 interim management team at Enron to liquidate the IT and Telco infrastructure assets in New York.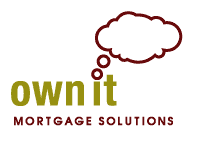 Ownit Mortagage Solutions
One of the largest failed mortgage companies in 2007, Apto Solutions was engaged by the Chapter 11 interim management team to recover their entire IT infrastructure, perform DOD compliant data sanitization and remarket all assets.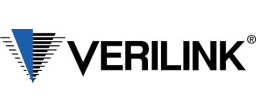 Verilink Corporation
Apto served as valuation expert and advisor to Verso Technologies, the eventual buyer of Verilink in a 363 Sale.
Secured Lender Engagements / Administrative Wind Downs
Playboy Enterprises, Chicago Operations
Apto was retained by the company to essentially move several employees to Beverly Hills from the former Headquarters of Playboy while emptying the entire 2 floors including the Photo Studio, Film Labs, Archives, TV/Video Editing, and all operations out of the Lakeshore Drive building after over 54 years. Apto recovered thousands of assets and have successfully sold them on the secondary marketplace. Apto also safely disposed and donated hundred of additional items located in the former headquarters. Apto continues to work with Playboy on additional moves, data center consolidations, and corporate relocations.
Surge Trading
Former Madoff related Trading company based in NYC. Retained by FTI Consulting to wind down the entire facility operations in the Lipstick Building in NYC. Within a time period of 1 week, Apto successfully recovered all assets of value and disposed of an entire floor of furniture, data center, NOC, trading floor. Recovered a positive net to the company and successfully released the property back to the landlord w/ no outstanding issues. All work onsite was conducted at night using union employees in accordance with building regulations.

H2GEN
Apto was engaged by the secured lender of this HydrogenGenerator manufacturer to liquidate all remaining assets. H2Gen featured highly specialized lab and testing equipment along with large quantities of raw materials. Apto successfully concluded much of the liquidation directly onsite in strategic sales allowing the company to vacate the property in an expedited fashion.
Wispra Networks
Served as liquidator for secured lender, Toronto Dominion Bank for Canadian company in bankruptcy in the US and Canada. Recovered and sold equipment located in Vancouver, Montreal, Toronto, New York and Los Angeles.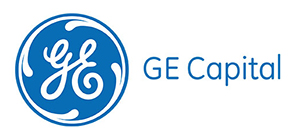 GE Capital
Apto routinely serves as recovery and remarketing agent for GE's workout team on distressed situations. We also provide valuation services and expert testimony for GE on a regular basis as well as general remarketing for off-lease assets.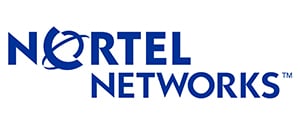 Nortel Networks
When the telecom "bubble" burst in 2000, Apto worked with Nortel's treasury department to recover and remarket equipment that Nortel had a secured interest in. There were several small CLEC's and small Telco's that went out of business where we had to recover and remarket the equipment for Nortel. Nortel's Treasurer also sat on several creditors' committees and recommended the employment of Apto Solutions as liquidator.
Turnstone Systems
Apto was engaged by the creditors and management committee to liquidate the assets (inventory, lab, manufacturing facility) of this telecom equipment manufacturer in Silicon Valley as part of an administrative wind down.
Worldport Communications
Apto was engaged by the primary investor in this international telecommunications service provider to liquidate the network assets in this administrative wind down.

Coppercom
Apto was engaged by the primary investor in this international telecommunications service provider to liquidate the network assets in this administrative wind down.
Ricochet Networks
Apto was retained by the buyer of Ricochet who obtained the company in a 363 sale to liquidate surplus assets that were no longer needed to operate the company. We sold assets in warehouses located in Denver, Colorado and Tulsa, Oklahoma as well as recovered assets from various markets around the country.
Airee Networks
Apto was engaged by the investors of this planned trans-America fiber pipe. Effectively, a group of pipeline and energy companies had were going to run fiber along their gas pipelines to create a high speed, carrier class fiber link. When the telco bubble burst, they decided to stop the project and engage Apto Solutions to sell the $80MM worth of fiber optic cable and other equipment.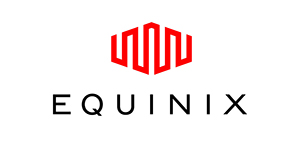 Equinix
Apto is routinely engaged by this data center, collocation provider to recover and liquidate the abandoned assets of defunct tenants.
NYC Connect
Apto was routinely engaged by this New York landlord to recover and remarket technology assets that were abandoned by bankrupt tenants.