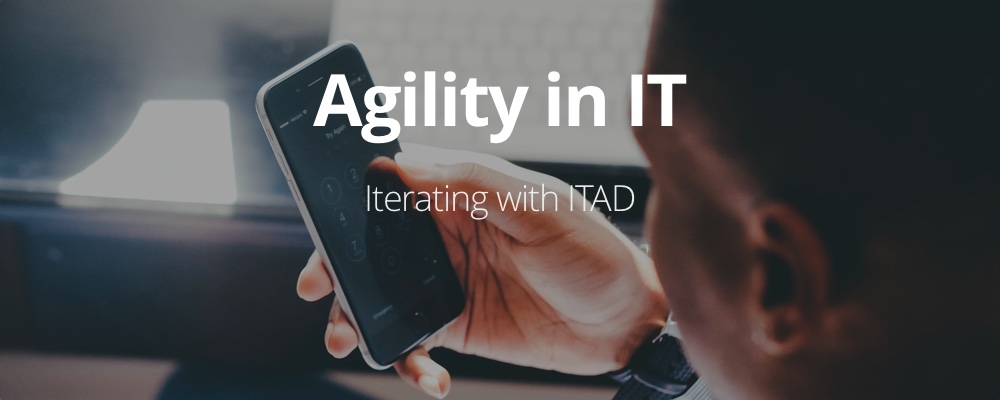 How can your recycling process improve the future of your infrastructure? Iteration and the ability to move quickly. When it comes to agility, we should look to the companies that need to be the most agile: startups. They learn step-by-step and have to move quickly or they will die.
Iterate
Eric Reis wrote something of a cult book in the startup world. In the book The Lean Startup, you'll learn an iterative process also known as the "Build-Measure-Learn Loop". That process can be applied to almost any innovative venture, so how can you create an agile IT culture with ITAD?
Build
ITAD is probably not the focus of your company, so ITAD will just be a portion of the overall process. To start, you first need a hypothesis. Might I suggest, that ITAD can increase your agility by offering you flexibility and teaching you more about your business? Since you can't iterate using nothing, you'll first need to build your MVP. In this case, it's building your initial ITAD process. Once you've established a simple ITAD process to process your decommissioned equipment, you can begin to measure it's effects.
Measure
So what's actually happening during your ITAD process? This is where your tools matter the most. If you can't see something, you can't measure it. The biggest trick here is to measure data that matters. For an ITAD focus, you should measure things like residual value, performance per watt, and the progress on your sustainability goals. And make sure that whatever you measure relates back to what drives your business.
You can also get creative here and track serial numbers for your manufactured devices and link that back to the manufacturing facility to estimate real-world failure rates. Or you can fight against fraud by testing your mobile devices for water and drop damage and comparing that information to their support records. Were they marked as water-damaged on the way in?
Using smart measurements you can start to learn about your business from a whole new angle.
Learn
What do you measurements tell you? Can you, as Gartner found out, upgrade your devices now because the energy savings outweighs the investment cost? Perhaps you've discovered that one of your facilities has far lower failure rates based on real-world metrics. Now you can replicate what that factory does well to the other facilities. Perhaps you can cut down on fraud, or meet your 2020 sustainability goals early. Many teams, IT, Finance, Legal, etc. can use the learning you gather to hone their processes.
Now record and share sthese lessons and go back to the drawing board.
…Build Again
From there the process starts all over. You apply the knowledge that you gained during the previous loop, and build a new tests based on these insights. This idea can extend far beyond just what happens in your ITAD processes. You may also wish to consider: How much earlier can I upgrade by using the value in my existing equipment?, What can I find out from the mobile devices that my employees turn in?, or How do upgrade cycles effect the productivity of my employees?.
A note on liquidity and moving fast
Liquidity enables you to move quickly based on the information that you've learned in your own Build-Measure-Learn loop. If you're money is trapped in capital expenses, you won't be able to act on the new insights that you'll gain as part of an iterative process. A good value recovery process can free up the value that's trapped in your decommissioned devices to provide the flexibility to take advantage of any opportunities you find.
Whether you're moving to new equipment or to the cloud, a strong ITAD process allows you to reconfigure your environment quickly without letting data sanitization and the process of remarketing your equipment distract you from your primary role: growing your business.
---
Are you ready to grow your business using an iterative ITAD process? Let's get started.