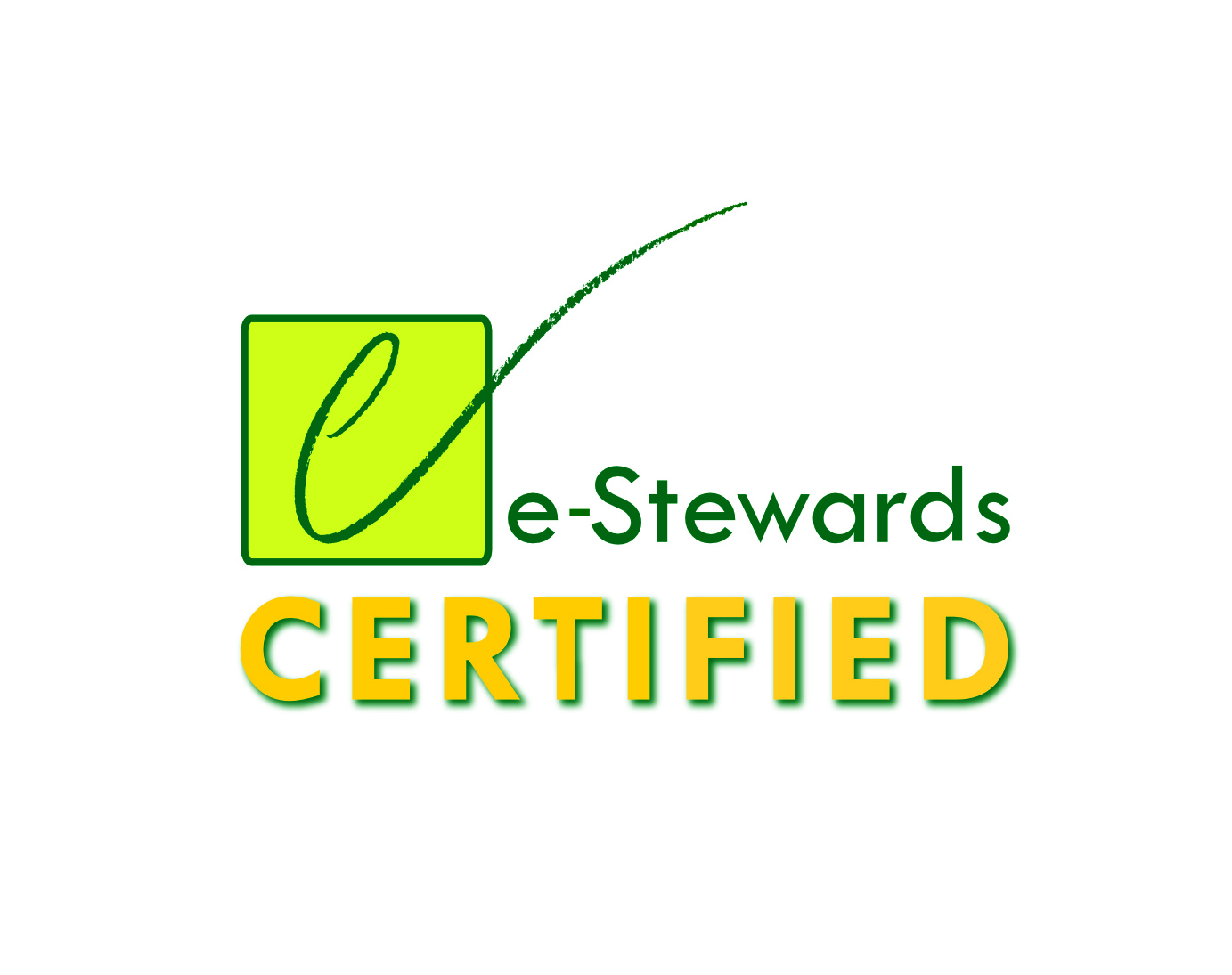 Apto Solutions proudly announces the successful e­Stewards® certification of the last of their ITAD (Information Technology Asset Disposition) facilities. With the certification of its Milpitas, CA facility, Apto Solutions certifies its commitment to world-class environmental stewardship and the reduction of the growing global e-waste problem.
I'm extremely proud of the hard work that has gone into certifying our facilities in Atlanta, Austin, and now Milpitas. These certifications are the highest stamp of excellence on the work we do day in and day out in each of our facilities. We're all very excited about reaching this milestone, and can't wait to continue to build on this foundation.

Jeff Jones – CEO, Apto Solutions
Developed by the Basel Action Network in 2009, the e­Stewards standard aims to stop the global spread of toxic chemicals in e-waste. According to the United States Environmental Protection Agency (EPA), e­Stewards "advances best management practices and offers a way to assess the environmental, worker health, and security practices of entities managing used electronics." The e­Stewards certification requires Certified companies to:
Destroy all stored data.
Allow only ethical labor (no child or forced labor)
Certify all facilities of an organization within the same country
Monitor and protect workers from toxic exposure
Track all toxic materials to make sure they are safely managed
Never export toxic e-waste to developing countries (in accordance with international law)
The news today is fraught with too many stories about recyclers risking their customer's reputation and brand by doing all of the wrong things. It's important then, to celebrate those industry leaders that agree to go the extra mile to do right by their customers and the earth, by upholding the gold standard of protection and responsibility.

Jim Puckett – Executive Director, Basel Action Network
The level of detail and rigor required to meet the e­Stewards standard represented a massive undertaking that required input and discipline from every single member of our team. I'm enormously proud of what we've achieved together.

Caroline Allman – Compliance Officer, Apto Solutions
For more information contact:
Caroline Allman, Compliance Officer
Apto Solutions
Phone: 404-961-9658
ccollins@aptosolutions.com
Jim Puckett, Executive Director
Basel Action Network
206-652-5555
Inform@ban.org
About Apto Solutions
Apto Solutions is a global leader in IT Asset Disposition (ITAD) for enterprises, giving their clients maximum risk management and recovery value for their IT asset portfolios. Apto is a trusted partner with the world's leading OEM, financial, managed services, and tech services organizations across the globe. Apto provides a wide range of services including lifecycle asset management, responsible IT recycling, facility, and data center consolidations, cloud migrations, repair and refurbishing, total device management solutions (TDM), as well as logistics, technology decommissioning, and project management services.
About e­Stewards® Certification
The e­Stewards® Initiative is a market­-based solution to help individuals and organizations identify and promote those electronics recyclers that ensure that used electronics are managed with the highest standards of environmental and social responsibility. e­Stewards Certified Recyclers are audited and certified to ensure the highest levels of responsibility and e­Stewards Enterprises are major corporations, municipalities or institutions that agree to make best efforts to make use of e­Stewards Certified Recyclers. For more information about the e­Stewards Initiative visit: www.e­Stewards.org or blog.e­Stewards.org, and follow @e­Stewards on Twitter.
About Basel Action Network
Founded in 1997, the Basel Action Network is a 501(c)3 charitable organization of the United States, based in Seattle, WA. BAN is one of the world's foremost advocates for environmental justice and sustainable production. Our programs in electronic waste and green ship recycling are the leading forces to turn global industries away from cheap and dangerous disposal methods to socially and environmentally just alternatives that are practical and also minimize business risk and liability. We campaign to prevent the export of toxic waste to developing countries, promote a toxics­-free future by advancing green design and responsible consumption, and advocate for the right to a pollution­-free environment for everyone. For more information, visit: www.ban.org