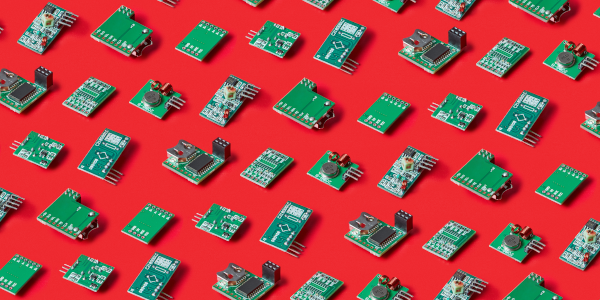 In a new article for The ITAM Review, Apto's CEO Jeff Jones explores how increased focus on take back programs will be a key to improving financial and environmental efficiencies in the ITAD industry. Take-back programs have always been a staple in ITAM, but they soon may become a more vital part of an industry in need of financial and environmental efficiencies.
Take-back programs are nothing new. Not only have they been common for at least a decade or more, but all suppliers – including Original Equipment Manufacturer (OEMs), Value Added Resellers (VARs) and Distributors – have take-backs in their product offerings today, with some focusing on it more than others. In many jurisdictions they're mandatory – such as the EU's WEEE directive, which celebrated its 20th anniversary this year. But even still, the potential of take-backs is probably underestimated, perhaps even being seen as a problem requiring a solution rather than a source of competitive advantage.
The key change under way is that companies are both choosing and being required by regulations to pay more attention to ESG goals, which include a circular approach to IT.
Equipment suppliers with integrated offerings and closed loop recycling solutions for their products will lead the pack here, and only those that can provide comprehensive delivery and take-back will be able to execute effectively. The need to solve our materials and environmental challenges is an inevitability. As this happens, the ITAD industry needs to increase their support for OEM take-back and producer responsibility programs to streamline supply chains and reporting. As end-users of ITAD services, ITAM teams also have a role to play in this. Alongside other stakeholders, including Procurement & IT Ops, ITAM teams can choose to source with circularity in mind – and also partner with an ITAD provider which puts circularity at the heart of what they do. Historically, many end users have demanded secure destruction for redundant devices, rather than looking at take-back, remarketing, and other uses for those devices, and the ITAD market acted according to their wishes. That is now changing, with increased focus on take-back solutions.
Why take-back programs?
Take-back programs have always provided a vital function – control. Take computer plastics, for example. OEMs have a very specific recipe for each case they manufacture which you simply cannot replicate with a mix of plastics from a basket of computers. However, if a manufacturer can plan the take-back of specific models through their own take-back supply chain at specific times and quantities, they can plan to use those plastics in the production of a new model in the future.
In order for circularity to work effectively, closed loop supply chains must be created that provide the manufacturers with as much certainty as they get today from traditional, virgin material supply chains. Owning the asset and customer life cycle which ITAM teams manage is the way to get there. Another way to get there is "device-as-a-service" and hardware lease programs where the OEM controls the lifecycle of the asset and the end customer never owns the device. In either case, as these programs grow, consolidation will help ITAD partners and OEMs manage the closed loop circular process as they can plan and engineer the recycled material streams back into new products. As we can see and predict specific volumes of assets coming back at specific times, we can all plan the supply chain to include those materials in a predictable manner that is necessary for production.
For ITAM teams, whether a refresh is occurring at the office or in the datacenter, having a single point of contact that manages the deployment of the new machines and also takes the old machines back will minimize the headaches as opposed to managing multiple vendors. Hardware fulfilment programs where the organization never owns the device greatly simplify many of the HAM-related tasks ITAM teams need to undertake. With HAM often seen as being low value in comparison to managing software risk, this could free up forever-limited ITAM headcount to work more strategically in the organization.
The other benefit of consolidating take-backs is the cost of the new machine is going to be offset by the value in the retired machine. So, just like trading in your old car at the dealer, you simply don't have to figure out what to do with the old vehicle. Under a single partner and unified process, this flows through to accounting, who gets streamlined paperwork and remittance instructions so they can update their books appropriately.
Many OEMs and suppliers already outsource the actual ITAD work to independent certified ITAD companies, so adding take-back programs is the natural next step that will not only help curb waste and help the environment, but benefit the industry as a whole. This path forward may take some adaptation by all parties but the ITAD industry is already investing in technology, tools and people that can help OEM and VAR customers streamline their takeback pricing and execution process. With enough support, this new approach could reshape the whole supply chain, from logistics companies and ITAD processors to the vendors downstream who purchase the assets and process the recycled materials.
For ITAM professionals now is a good time to review asset retirement processes, partnerships, and capabilities and to put circularity at the heart of a revised hardware consumption strategy. In keeping with other IT governance disciplines a good place to start is to look at the role managed services delivered by an ITAD specialist can play in meeting ESG goals. Furthermore, working with Procurement to draft circularity-focused RFPs, which include an integrated approach to take-back, ensures that we're consuming scarce resources having actively considered and planned for what happens when we no longer need them.
Read the full article @ The ITAM Review