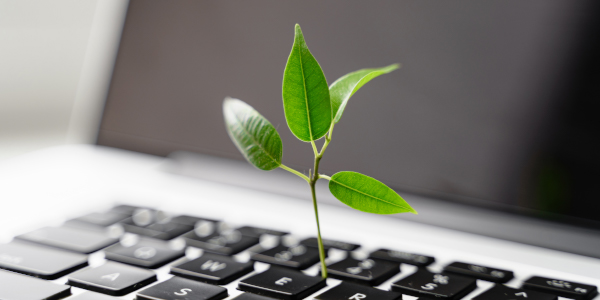 Estimates project that the global population will come close to 9 billion by 2030 – this means there will be more consumers placing unprecedented pressure on our precious natural resources to meet future demand. The circular economy is a redesign of this future, where industrial systems become restorative and regenerative by intention. The goal: Nothing made in a circular economy becomes waste, moving us away from our current linear 'take-make-dispose' economy and introducing reuse as the first option.
The fastest-growing solid waste stream in the world is electronic waste (e-waste), posing a serious challenge and the need to properly manage this waste before it gets out of control. Putting the numbers into perspective, global electronic waste growth is up by 21% in just five years (2015 through 2019) and projected to grow 38% from 53.6m metric tonnes (mt) in 2019 to 74.7mt by 2030, fuelled mainly by higher consumption rates of equipment, short life cycles and few options for repair.
This challenge alone is receiving board-level attention in most organizations with 90% of S&P 500 Index companies publishing sustainability reports in 2019, an increase from 86% in 2018. Your IT Asset Disposition (ITAD) program is an excellent way to contribute to these sustainability goals and help solve this worldwide problem.
Reimagining the Supply Chain
Keeping products in use for longer increases the lifespan of resources. However, when products and their parts reach the end of their useful life, how can you be sure that those specific materials are being used to manufacture new products?
Since most recycling programs operate on certification-based assumptions with commingled recycle material, we challenged ourselves to improve the method in which material is tracked downstream. And just because companies use certified recyclers does not confirm that circularity standards are managed properly — with a fully verified and transparent view of the creation of new raw materials and products from the recycled materials. We saw a deficiency in the current model without circularity data and in 2020 embarked on a mission to document and verify a circular process for the recycling of our clients' IT Assets. From that mission, a pilot program was born.
Part of a year-long effort, the 2020 Circularity Report tracks and maps the recycling processes to help build a better blueprint for circularity through Circular Transformation®, an innovative process providing the necessary traceability and tracking to create an open or closed-loop circular system for
e-waste.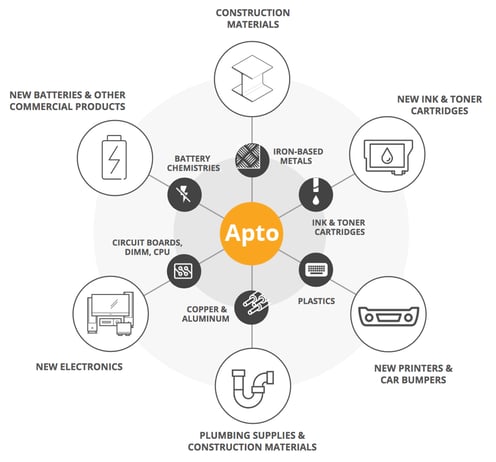 Pushing for industry transformation
Transitioning to a holistic circular economic model is no easy task, but critical to reducing our impact on the environment while also delivering on future competitiveness. In a circular economy, waste is designed out, and products are instead looped back into the production system at end of use. Consequently, growth is disassociated from the consumption of scarce resources, and materials are kept productively in use for as long as possible.
As Circular Transformation® continues to scale, the process will continuously improve as the industry strives towards a truly circular program, but we cannot do that successfully without the help of customers who have the same goal. Our hope is that these efforts will raise the bar for reporting and accountability throughout the industry as we all take responsibility for our impact.