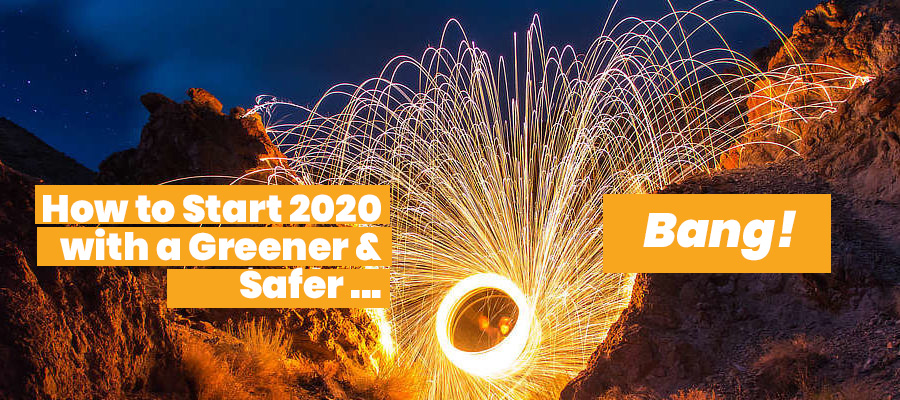 As 2020 rolls into sight, many of us look forward towards New Year's strategies and resolutions for a better and brighter future. However, we've also heard it said that hindsight is 20-20, which makes building on the foundations of yesterday's mistakes and lessons-learned all that more important to moving forward effectively. And that's exactly what we're going to do here, so consider taking some time for reflection along with us. Welcome to Apto's 2020 Hot Topics Year-in-Review.
Tech Success: Upward or Downward Spirals?
Americans have fallen into a predictable pattern of consumerism: new devices drive data which drives more devices. We now live in a world where it is perfectly normal for our 4th graders to have the latest iPhone, for our coffee makers to communicate via Bluetooth, for our cars to drive autonomously, and, of course, there's still "an app for that." Moreover, with our decision to channel more and more data into the cloud, the demand for servers and network equipment has increased drastically. Technological advancements come fast and furious, and it can be easy to only look ahead in the corporate game of eat or be eaten.
However, if we fail to responsibly take care of that which came before, there will be a less than ideal future awaiting us. Truth be told,
"we live like the Jetsons and it doesn't even cost that much,"
but I guarantee you've never seen trash slums in TVLand Technicolor. So that's the theme of 2020: it's time to get serious about what we discard.
Greener Initiatives: For the Environment and for the Green Stuff in your Wallet
How responsibly are you disposing of or decommissioning your devices, whether personally or on a business-wide scale? Surely you're being mindful of the environment, but do you also pay attention to effective recycling strategies for monetary efficiency? As a world population, our negligence allows e-waste to grow exponentially each year and we can't keep up with the rising tide when we pursue half-hearted recycling initiatives. It's no wonder when we only get 27% of our e-waste to recycling facilities annually (with an even smaller percent that is successfully recycled).
[While] "reputable vendors use a rigorous chain-of-custody to verify that the recycled equipment they touch is disposed of in a safe and ethical manner,"
many private consumers simply throw it all away when they should resell or recycle. Not only that, but because we only export 8.5% of our solid waste stream, roughly 65% of toxic tech components are dumped right back in our landfills. Essentially, the problem is in our backyards. Want to make a difference? See our sustainability page for more details on how you can get started.
How, then, do we manage to balance the intense pace of technological improvement with effective environmental conservation? Hopefully, by this point, you know that it is not enough to simply upgrade; you must develop a game plan before a major overhaul. If you feel overwhelmed, let us help you with our Risk Assessment Checklist. Consider using this questionnaire to weigh your options, and know that you can rely on the services of our capable staff to supplement your needs. In doing so, you will reduce operating stresses by preventing any potential logistical headaches down the road. We can even help you free up additional capital for next year's projects.
Spread too Thin: How to Protect Your Data After Decom
Along with the influx of personal devices—and the consequential dispersal of data storage—our private information is now in more places than ever before. Although convenient in the short-term, this device-to-cloud proliferation can potentially cause security breaches if your tech is disposed of improperly. Don't just do the minimum; half-hearted security attempts are no hurdle at all from a hacker's perspective. Stay on guard. The worst thing for your security is to become too comfortable within your environment.
As such, if you need a refresher course on when sensitive data is officially erased from your hard drives, or you simply want to understand the process of deletion a bit better, run your strategies by our data sanitization article once again.
From simply recycling your old college laptop to turning over an entire warehouse full of servers, proper wiping techniques are crucial to cyber security (not to mention a safeguard against legal ramifications). If you are unsure about where to begin, it's usually a good idea to check out those who have forged the path before you. Zynga's secure conversion from on-site storage to the cloud reminds us of the best practices for wiping data in a flash. Once again, if the task seems daunting, we have a team ready and willing to grant you the greatest safety with the greatest benefit. We've done this well for more than a decade, and we'll be happy to help you get it right – even if it's your first time.
How to do 2020 the Right Way
Bottom line: progress rewards us in the long term only if we regulate our growth properly. By abusing current resources, we place our futures in jeopardy. Whether it is the eco-responsible decommissioning of our retired tech or the safeguarding of your sensitive data, conservation is key. This is why we started Apto Solutions, and this is why we're still going. Join us in the fight for a cleaner and more tech-savvy future. Cheers!
Happy New Years from all of us at Apto!
---