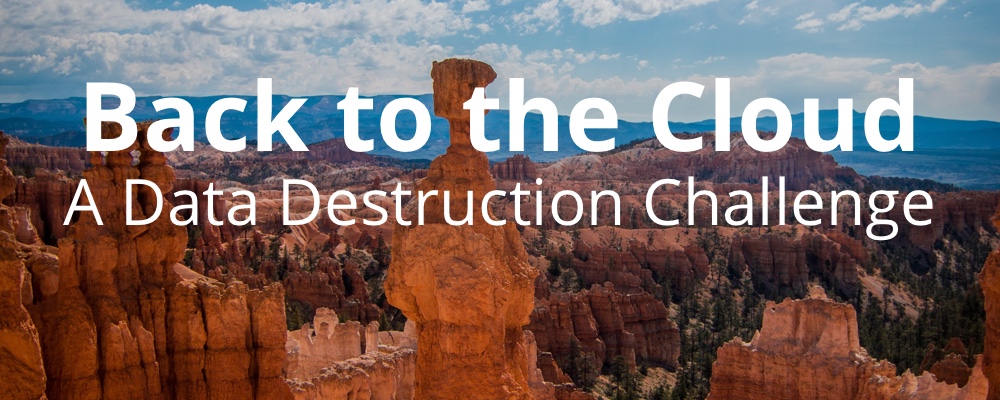 Zynga was at it again. Times had changed, and they needed to change with them. Back in 2009 in an effort to curb excess technology spending, Zynga made the decision to migrate partially out of Amazon Web Services (AWS) and onto a hybrid cloud powered by CloudStack. However, when you grow like Zynga has things tend to change quickly, and after a few years of using their internal Z-Cloud, it was time for another change.
Cloud and Back Again
Zynga's blockbuster growth1 meant that they had outgrown their colocation facility, but they were still not hitting the economies of scale that they'd originally hoped to achieve through self-hosting. They made a strategic reversal — It was time to move back to an AWS cloud hosting environment. This critical undertaking would define the company's technical architecture for the foreseeable future, and they needed to get it right.
The Tough Decision
David Moser, Zynga's CTO made the tough decision to focus on being a gaming company, not a technology company. So they made plans to leave one of their primary colocation facilities, and shift the hosting responsibilities back to AWS. Initially, they planned to use internal resources to decommission the colocation facility, but after evaluating their internal policies, they realized that the policies required a much deeper level of expertise in decommissioning and data destruction. To make the best use of internal resources and manage the complex decommissioning projects they turned to us.
Are you Asking for a Challenge?
This wasn't a small project. And because of the change from internal to external resources, Zynga was now under the gun to complete the migration — they needed to move quickly. We had a team onsite within 5 days to begin the decommissioning process.
3 major challenges quickly presented themselves.
Secure Data Destruction. The onsite team needed to safely wipe over 10,000 drives right away in a manner that would satisfy the internal compliance stakeholders.
Efficient Hands-On Logistics. Zynga had already negotiated the sale of some of the equipment to another gaming company, but the hard drives were not included. They needed help to sort, stack, and ship this equipment. They also needed to audit, reconfigure, test, and redeploy some of the remaining equipment to a different Zynga facility.
Creative Value Recovery. Thousands of servers and hard drives remained after the sale and redeployment. Zynga needed to extract as much value as possible out of this remaining equipment to offset the additional AWS costs.
The Right (Tech) Tools
At Apto, we love our tech tools, so we decided to give one of them a good run-out to securely destroy the sensitive data on these decommissioned servers. Our onsite team deployed our data erasure tool, Netswiper, on a private network in the colocation facility and safely wiped all of the drives in under 4 days. Broadcast FTW. The team also collected the detailed completion reports from Netswiper and presented them to the internal compliance stakeholders to verify proper data destruction.
The Right Team
The second and third challenges (logistics and value recovery) required trained and knowledgeable people who could react quickly. The onsite team processed the equipment into the resale, redeployment, and value recovery groups, and carefully removed all of the required hard drives to meet the terms of the pre-arranged sale. They transported the thousands of remaining servers and hard drives back to our processing facility where we used our value recovery process to remarket this equipment. In fact, we recovered $4.6 million dollars in additional funds for Zynga from this extra equipment. Not bad.
Zynga successfully migrated from the colocation facility, protected their sensitive data with smart data destruction methods, and even pocketed a bit of extra cash from the sale of some extra equipment. Pretty smart work.
Do you have a big cloud migration or decommissioning project coming up? Let our experts help you.