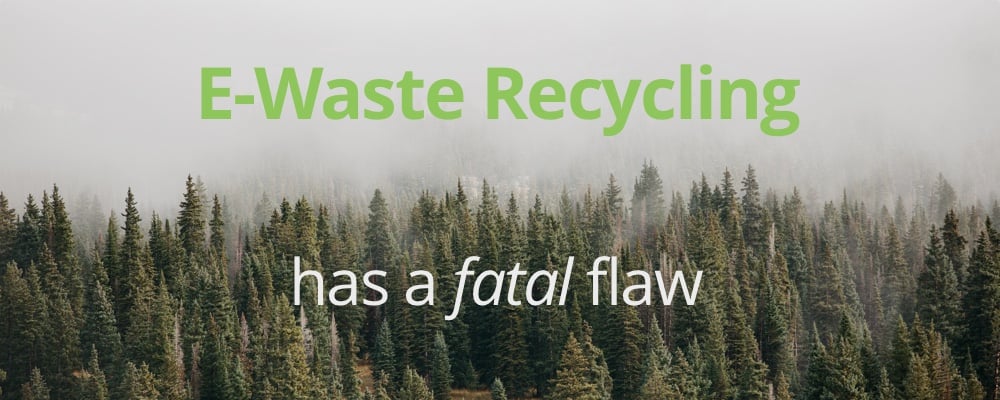 Happy National Recycling Week! Due to the efforts of Planet Ark, Australia has been celebrating National Recycling week since 1996. Here in the States, we're celebrating America Recycles Day on November 15. And while we're celebrating events, we want to say thank you to all the veterans who have and are serving this country. Thank you for your sacrifice. We're working hard to keep this country that you protect beautifully.
Why is Recycling Day Important?
One word: Exposure. E-waste is overwhelming us. But the challenge isn't just physical – it's also about mindshare. Companies spend a huge amount of money on persuading us to buy new products. In 2013, the top 7 smartphone companies spent $1.3 billion just on advertising. That buys a lot of eyeball time. The environment needs help, and events like America Recycles Day and Keep America Beautiful help to shine more light on this problem. Without major events like these, most people might not even know that better disposal alternatives exist. Recycling is good for the environment. It keeps dangerous waste out of landfills, and allows us to recapture valuable resources. But, it's not the only, or even the best solution for the environment.
Recycling Isn't the Only (Or Even the Best) Solution
Here's the dirty secret: it takes a ton of energy to recycle e-waste. In fact, up to 70% of the energy that a laptop consumes over it's lifetime is used during the manufacturing process. If we can avoid the energy burn associated with recycling, we can save the majority of the resources used in the first place. Reuse and repair offer far better alternatives to traditional recycling.
What should we do?
Go from good to great for the environment. We need to implement a circular economy – to collect the used equipment and cycle it back into the economy. The Ellen MacArthur foundation put together this excellent diagram that compares how this could work with mobile phones.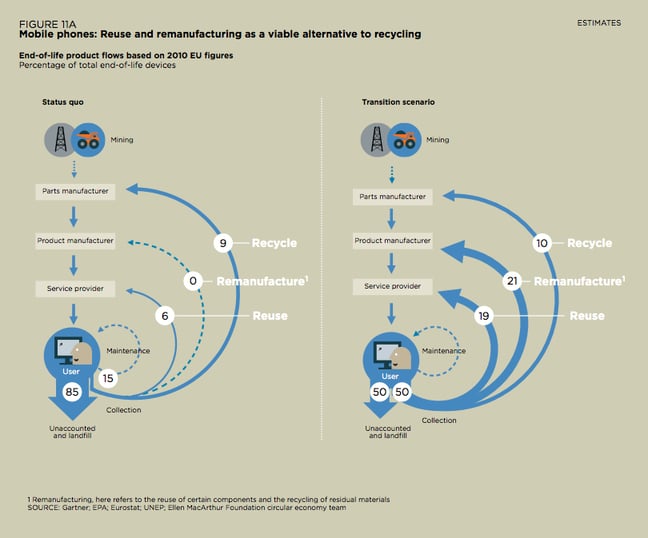 Implementing a circular economy for mobile devices requires better knowledge and collaboration between manufacturers and disposition companies. You need to understand the market, the value of devices, the ways to repair and refurbish them, and the reverse logistics to gather the used phones. We're proud to say that we're making this happen for companies today.
So…Happy Recycling Week, everyone. But remember, recycling is the good that's keeping us from great. Challenge yourself to do more.
Want to do more? Get started now.