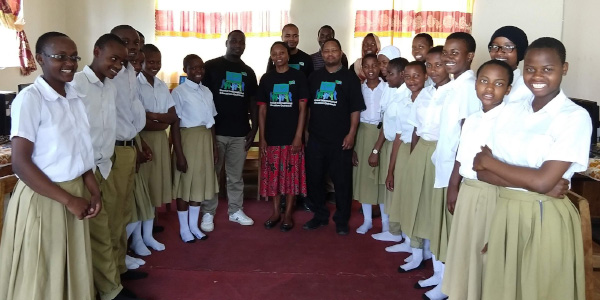 In an article Apto published back in October 2021, Combating Global E-waste With Responsible Donations, we shared how our donation efforts to Reneal International Education Outreach Inc. (Reneal IEO) have successfully provided high school students in Tanzania with their first hands-on access to computers. This article we'll share an update on how Apto's second year of supplying Reneal IEO with high-quality repurposed laptops and other IT equipment is continuing to make a difference at the local school level and all the way up to the President's office in Tanzania.
Phase III 2021 wrapped up in March as we began planning our continued partnership and donation schedule with Reneal IEO's team for 2022. The beginning of Phase I 2022, that started in June, marks Apto's second year of partnership with Reneal IEO in benefiting the lives of students and teachers in underprivileged and technologically underdeveloped regions of our world with the power of education and technology.
The equipment for Phase I departed for Tanziania from Reneal IEO's headquarters in Fremont, CA on June 20th. The goal for Phase I is to install 10 computer labs across three Tanzanian regions – the Arusha, Dodoma, and Manyara Regions. And during the month of July, Reneal IEO's team was quick to install the first labs at four new school locations in record time! Planning and development for the remaining six labs were started in August and will wrap-up mid-September. Phase II will launch in mid-October and Reneal IEO's team in Tanzania is planning to set up 10 additional labs during this phase.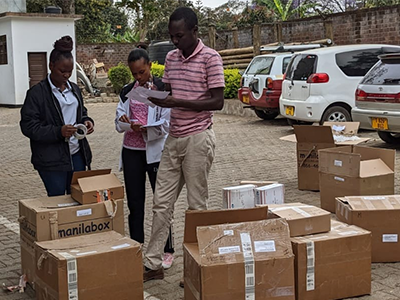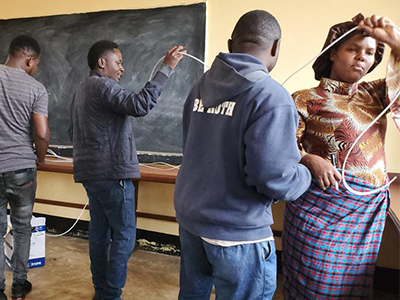 When Reneal IEO's Country Director, David Nyangaka, traveled to the Manyara Region to install new labs, his team was honored to be joined by regional officials and leaders from the school districts who were present for the formal IT equipment turn-over. This gesture underscores the remarkable work Renal IEO is doing to support local students and teachers. Sincere appreciation for outstanding effort in donating computers and accessories to local government secondary schools was expressed with a 'Thank You' letter that came directly from the President's office of Tanzinia.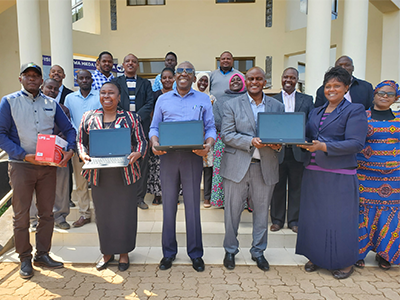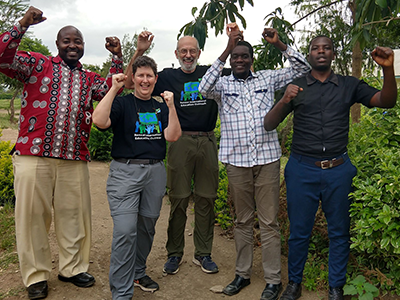 April 2022 marked the 10th anniversary of Reneal IEO's incorporation as a non-profit organization. During Reneal's existence, 50 computer labs in Tanzania and 36 computer labs in the Philippines have been installed in public high schools. And with our donations in the past two years, Apto has contributed over 500 computers to create labs in 22 schools and helped to expand five existing computer labs. To say the least, Apto is honored to support Reneal in their diligent work by providing the IT hardware for these new computer labs to be built (literally) from the ground up.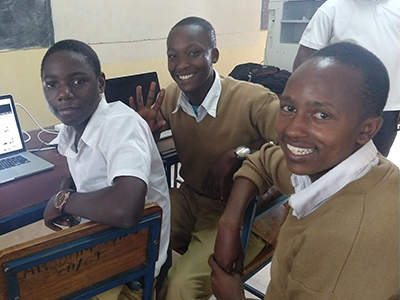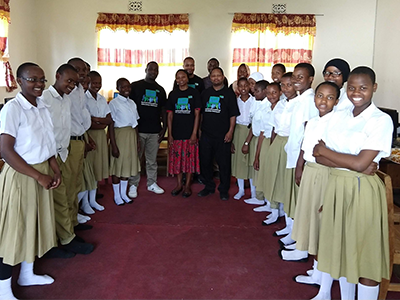 Follow Reneal IEO on Facebook to stay up to date on their current projects and to get a sense of how Apto's donations are helping to make the world a better place – one repurposed computer at a time!