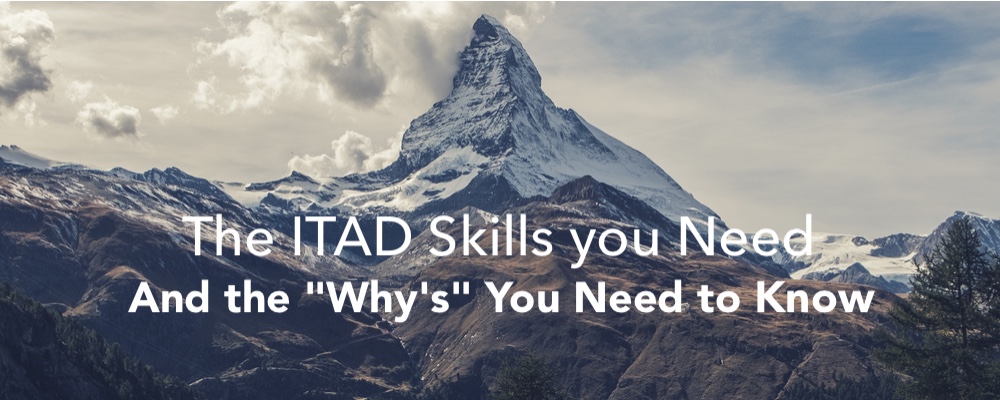 Where do electronics go when they die? Why do we send them there? Do all servers go to heaven? We will answer these questions and more in this series covering the basic ideas of IT Asset Disposition (ITAD). Each post will introduce (or reintroduce) tech specialists to the afterlife of IT from 'how to' to 'have to'. Know someone who needs a refresher? Send this their way and we'll get them back on track.
ITAD is a large and complex series of processes. It's easy to get buried if you don't have the right skills in place to manage it well. These are the most important.
Skills
When you dealing with processes that have multi-million dollar consequences, you need to have the right team in place to make sure that everything goes smoothly.
Data Sanitization
If you can't protect your data – you're dead. Sanitizing data without missing anything or wasting time has become one of the primary skills (if not the primary skill) required for a successful decommission. Depending on what you're decommissioning, you will need the tools and understanding to wipe all different types of devices from mobile phones to enterprise storage.
Product Knowledge
You also need to know the product. SSDs are wiped differently than traditional spinning disks. Copiers and fax machines may store sensitive information that needs to be deleted. 50% of the devices that we receive arrive with some type of sensitive data still on them even after they've been "wiped". Knowing the product can decide which 50% you fall into.
Then come the sales questions…
Is this equipment better than 90% of the stock that's out there right now?
Will it have a longer shelf life?
Is it only for use in very specific instances, or can it be repurposed for general use?
All of these things effect the value and velocity of the sale and define the potential buyer.
Market Knowledge
The difference between making money and losing your shirt is all about knowing what sells and then timing when and where to sell it. You need someone on your team with experience working in the market that you plan to sell into. Preferably, they make a market themselves on the products as well. This provides you with the flexibility to sell at the intersection of value and velocity.
Product Sales
But it's not enough to know the market. You have to know how to sell to it. Blasting out a spreadsheet to a list isn't enough in today's market. Today's resellers need to have the same level of skill in enterprise sales as the manufacturers to find and support the right kinds of buyers.
Forward and Reverse Logistics
Getting the products out of your global sites and into a testing facility, and then shipping then back out to buyers is a complex logistics task all on its own. You need someone (preferably a team of someones) who knows and loves these kinds of details. It's even more complex as soon as you start crossing international boundaries. If you're not already a specialist here, look for outside help. In fact, because of the specialized knowledge required, major shipping companies partnering with specialist ITAD logistics companies to support this niche has been growing as one of the major logistics trends that effects ITAD processes.
Motivations
I just want to say a quick note on methods here. Many of the ways that companies go about completing a proper decommissioning are proprietary in some form or fashion, so this isn't so much a discussions of processes as it is a discussion of primary motivations.
You should also know from the outset what your primary motivations are for the disposal. Your motivations will color your perception of the process and determine the needs of successful decommissioning for you.
Data Security
If you are in finance, insurance, payments, government, law, ecommerce, or some other highly regulated industry, the security of your data is the most important part of the decommissioning process. In fact, you may choose to do data sanitization on site to further prevent the possibility of leaks and do a higher degree of wiping that takes more time.
If this is you, target your efforts around control and reporting to make sure that every item is being scrubbed to your satisfaction. It also helps to have a single source of record, like AptoPulse, to track your activities. Organization and redundancy are the keys to a successful decommissioning for you.
Value Recovery
If you're not under strict data protection laws, sanitization is still important to prevent any embarrassing gaffes, but speed (velocity) will allow you to extract the most value from your equipment. Except in rare instances, technology is the opposite of fine wine – the longer the equipment sits on the shelves, the less value it retains. Concurrency, smooth logistics, and breadth of buying sources will make the difference between a great check or no check at all.
---