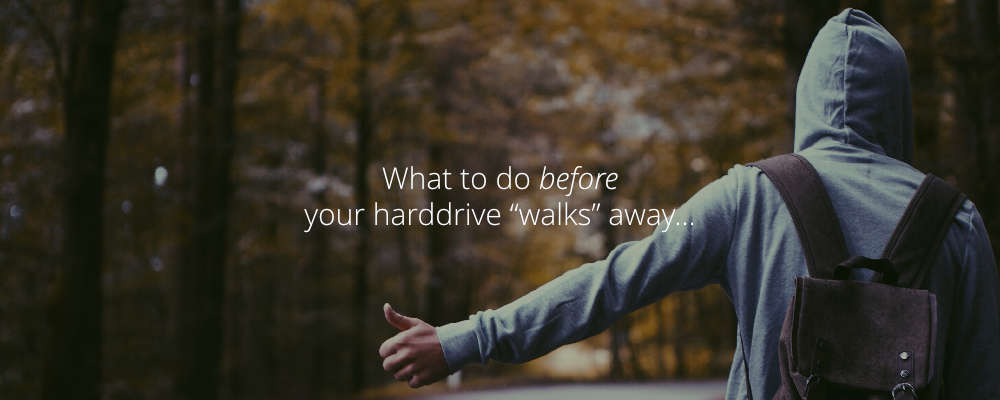 Accidents happen. Sometimes you leave an external drive at the coffee shop or you absentmindedly put your laptop into your checked luggage and it "walks" away. Or sometimes you hand equipment over to a recycler, like the Canadian military did, and it's not securely wiped before it's resold to someone who knows how to recover "deleted" information.
50% of all equipment we receive at Apto Solutions contains sensitive data — even after the sending parties claim to have erased it.
So, how can you avoid accidents like these, and what steps should you take now to prevent your data from falling into the wrong hands?
Stay Vigilant
The number one rule of staying safe when traveling also applies to protecting your sensitive data: Stay aware of your surroundings at all times. Keeping an eye on external hard drives and laptops will go a long way to preventing data from "walking away".
Encrypt, Encrypt, Encrypt
Even when you are vigilant sometimes things are lost or stolen. Protect yourself from these mishaps by encrypting any device or drive that contains sensitive data. By using BitLocker (Windows) and FileVault (OS X) your users can encrypt the types of devices that are most easily lost: external drives and laptops.
If you need more options, you can roll more customized solutions with Symantec's PGP disk or go open source with VeraCrypt or LUKS (Linux).
From there, the most important thing is a good strong password. If you use something like opensesame, it's not going take a hacker long to discover that you're not good at making passwords. If you instead use a Diceware password – something like cream jay bicker someday blue billow coup – it's going to take them roughly 27 million years (using Edward Snowden's 1 trillion guesses per second warning).
Verify your Wipes
We've talked about the need to verify logs for data security. But if we learned anything in school, it's that you only remember something if you've heard it enough to become bored with it, so here goes:
Certificates of destruction are not enough. Get logs if you want proof of data sanitization.
At Apto Solutions, we use a combination of tools that's we built to make this easier. First, NetSwiper allows us to concurrently wipe large numbers of servers while generating verified logs of each erasure. Then we store all of the data in AptoPulse so that you have a single source of record for all of your ITAD efforts. You can easily verify the data sanitization down to the individual serialized item level with a quick search.
---