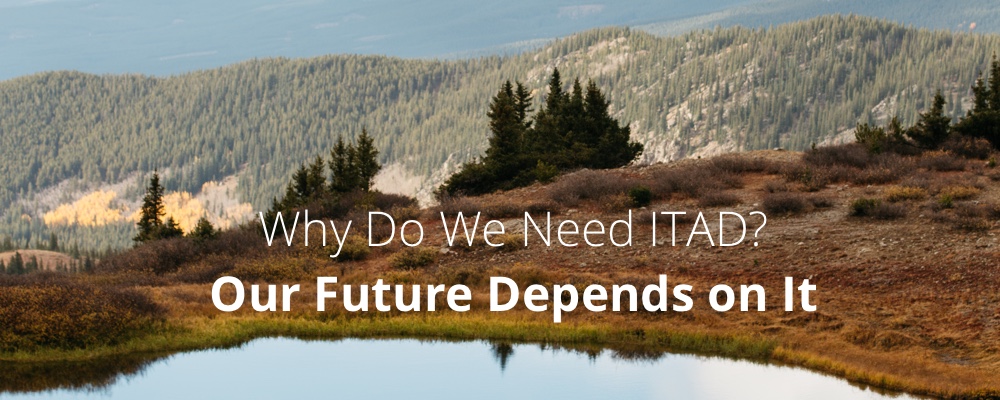 Where do electronics go when they die? Why do we send them there? Do all servers go to heaven? We will answer these questions and more in this series covering the basic ideas of IT Asset Disposition (ITAD). Each post will introduce (or reintroduce) tech specialists to the afterlife of IT from 'how to' to 'have to'. Know someone who needs a refresher? Send this their way and we'll get them back on track.
In the previous article, we covered the legal reasons why companies should employ ITAD strategies. Today we'll discuss the ethical. The world is in rough shape, and technology manufacturing is making it worse. Here's how ITAD can help.
The Problem of E-waste
E-waste is a massive global problem that seems to be growing with no end in sight. Every year, we produce over 40 million metric tons of e-waste1. That's more than the weight of all of the African Elephants on planet earth – by a factor of 17 times. Do you know how much of that waste actually makes it into a recycling facility? Only 27%2. But, only 15.5% is actually disposed of in an environmentally-friendly way.
And the problem keeps growing. With the rise of the Internet of Things expecting to add another 25 million devices to the economy by 2020, we need help.
It's not Just the Overwhelming Volume – It's the Toxicity
Even worse than the overwhelming numbers are the hazardous materials that e-waste contains. Though companies are trying to change their manufacturing processes to reduce them, many electronics contain dangerous chemicals like mercury, cadmium, and other heavy metals. Because of these materials, e-waste makes up over 70% of the hazardous waste in our landfills.
Saving the World Requires New Thinking
ITAD companies safely dispose of this toxic waste by reusing the devices or responsibly recycling them back into their raw materials. In fact, more and more companies are establishing closed-loop manufacturing processes to recapture these raw materials, but to do this well, we need your help. People who care need to step up and fight for better processes in their companies. Only by changing the behavior of the biggest producers will be have a chance at protecting our environment in the long term.
---
---
E-Waste Republic: http://interactive.aljazeera.com/aje/2015/ewaste/index.html ↩︎
United Nations Environmental Program: http://www.electronicstakeback.com/wp-content/uploads/Facts_and_Figures_on_EWaste_and_Recycling.pdf ↩︎