It's part of our DNA.
I'm not saying that our amino acids recycle IT equipment (although that would be…interesting). Nope – this is one of those metaphoric things.
At Apto, we believe first and foremost in being adaptable. We feel a responsibility to our customers and to the earth to build innovative ways to fix Big Hairy Problems (BHPs). This requires a lot of testing and trying out new ideas and new ways of thinking. We keep the best, learn from the rest, and help our customers solve BHPs they can't solve on their own.
Traditional ITAD is out of date.
As a term, ITAD is relatively new, but the basic premise has existed for years. In security, a certain amount of boredom can be a good thing. Tried and true processes, executed well, are methodical, not exciting. But that doesn't mean you can or should sit still. If you sit still, you die. Processes need continuous updating and security threats constantly change. We wanted a tool that lets our customers stay ahead of the curve and stay adaptable, so we needed to take a different approach.
Software is still eating the world.
At our core, Apto is a software solutions company playing in a hardware field. Back in 2011, investor Marc Andreessen wrote a poignant article about the coming explosive growth of software. Since then, companies like Tesla, Uber, Airbnb, and Apple have continued to push software into the real "meat space" world. ITAD shouldn't be left out. Great software can make complicated processes simple, and we're just getting started. (For more on bringing software into a hardware world, watch this space. We'll be talking about transition more soon.)
Never ask "Where is my stuff?!"
Ever send an email and have to wait multiple days for a response? AptoPulse gives our customers their power back with a self-service portal. You can easily track assets, pull Certificates of Destruction, review consignment revenue, and verify SLAs 24/7/365 from anywhere in the world (that has an internet connection of course, but hey, there's also satellite).
Transparency = Trust.
If you remember nothing else, remember this: In this business, trust is everything. So, we designed AptoPulse with brutal transparency built-in.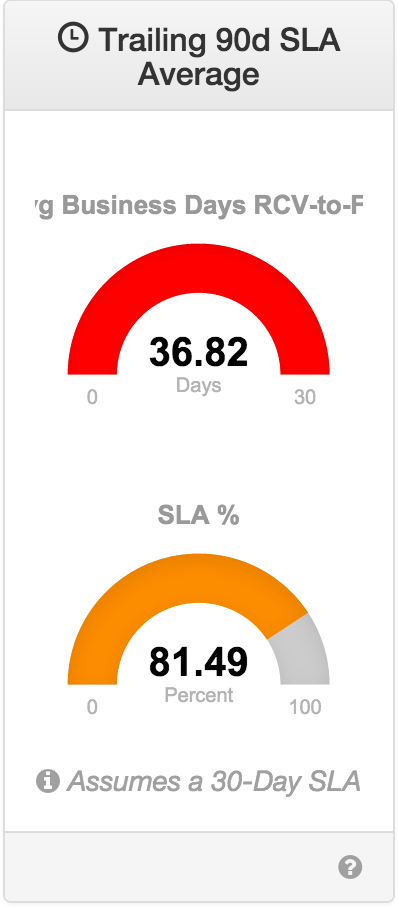 We use these same tools to manage your account, and we wanted to make sure that AptoPulse adds clarity (not confusion) to the conversation. We even put our SLA front and center. AptoPulse makes it easier to find and fix problems not bury them in confusing data.
"Great software can make complicated processes simple, and we're just getting started."