Repair. Reuse.
Improve your sustainability efforts by extending the life of your mobile devices.
We provide mobile device repair services for the following: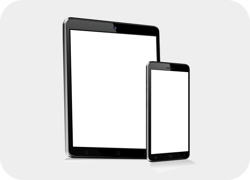 Company-Owned Mobile Devices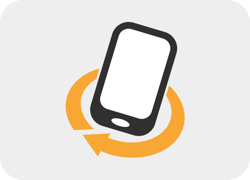 Consumer Trade-In Programs
For company-owned iOS and Android mobile devices that need service, or for organizations that run a trade-in
or device buyback program, our repair services provide the peace of mind you need with secure data wiping
and certificates of sanitization.
All services are certified by eStewards and R2 from device collection through completion. Finally, when your
devices reach their end of life, choose our best-in-class recycling services, which guarantees all materials are recycled properly and with complete visibility throughout the entire downstream process.
Our Mobile Device Repair Services

Repair and Diagnostics
Collection of devices through our Mail-in box program
Two levels of repair
Parts harvesting (if applicable)



Documented Data Wipe
Secure data sanitization
Documented chain of custody
Data sanitization certificates through Apto Pulse

Highest Recycling Standards
Certified by eStewards and R2
Unique one-of-a-kind single tier downstream with our own Circular Transformation® program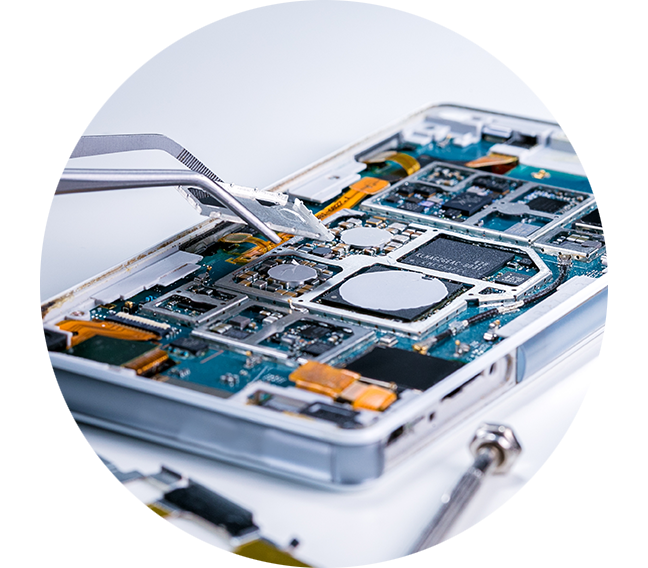 Complete Repair Coverage
Level 1 Repair:
Factory resets for password and software issues

Cleaning of device exterior for clogged ports, jacks, speakers

Exterior parts placement
Level 2 Repair:
Unlocking

Cleaning of board corrosion

Replacement of internal parts: speakers, ports, jacks, vibrator, battery, screen, cameras, antennae, etc.

Troubleshooting of integrated circuits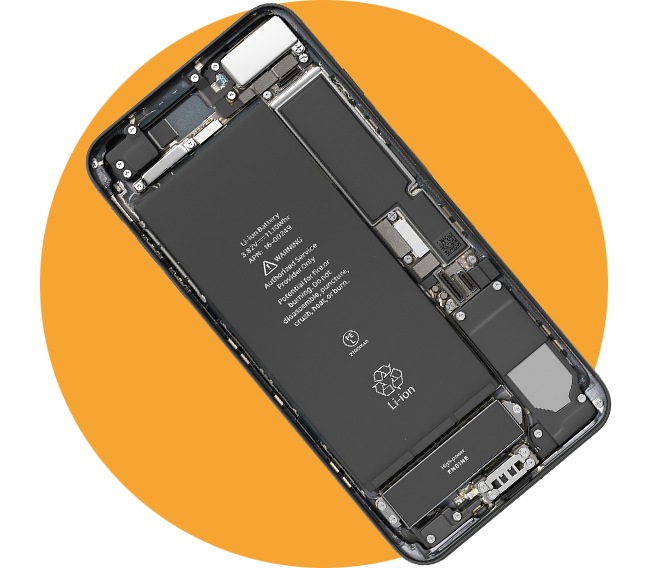 Think Reuse First
The first approach we take when it comes to IT asset disposition of mobile devices is to determine what can be reused.
Through our stringent testing process, we focus on reselling working devices whenever possible to give them a second life. When we aren't able to sell whole units, we harvest, test and sell the working parts. We also donate working devices through our partnerships with various charitable organizations as part of Apto's Responsible Donation Program. Everything else is recycled responsibly.